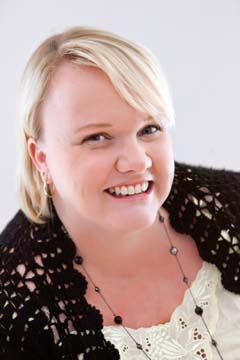 Hi I'm Katrina, The Organised Housewife. I'm also a wife to a wonderful and supportive man as well as a mother of 3 children Mr and Miss 8 twins and Miss 6. I live on the beautiful Gold Coast, Queensland, Australia.
Thankfully having twins taught me to become really organised. Everything needs to be planned and I would be lost if I didn't follow my routines. I rarely dust (not a passion of mine), but my house is always tidy and clean. I love to bake and always have my meals planned in advance. In my spare time I like to scrapbook and be crafty. I adore my husband and being a mum to my children, nothing is more important than my family.
I am not an expert however, I want to share how I stay organised because I know when I first set up house I was clueless and couldn't keep ontop of my housework. Then came along the kids, chaos!! So I'm hoping to help somebody that is in the same state of mind I used to be.
Via The Organised Housewife blog, facebook and twitter I provide readers with daily tips and ideas to keep them and their family organised. Ideas to create new habits like making the bed first thing in the morning, creating a routine for the kids to make mornings chaos and frustration free or suggesting areas to clean that you may forget about, such as the dust on the ceiling fans. My aim is to motivate and inspire readers to enjoy the journey they are living with their family while easily keeping a tidy home.  I have also created a cleaning checklist which will help you with your weekly cleaning routine.
I look forward to you following me on this journey to get your household organised.