These cinnamon scrolls are absolutely delicious. I have made them several times now on what appears to be way to frequent rainy sunday mornings.  Served with a hot cuppa or hot chocolate, you will be set!  My kids said they tasted the same as donuts and the glaze over the top made the delectable.
They are very easy to make and not time consuming at all.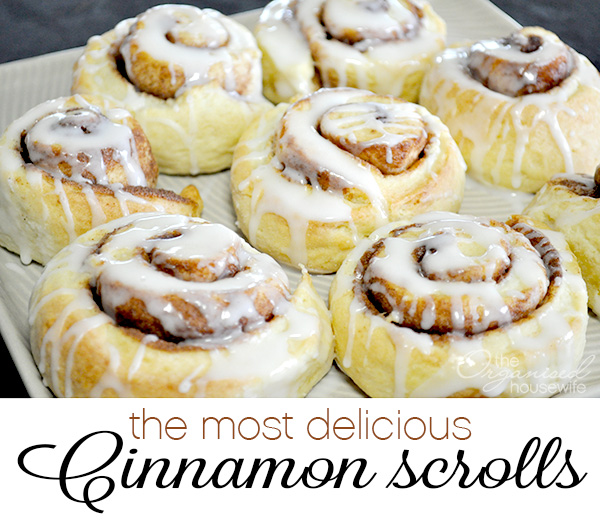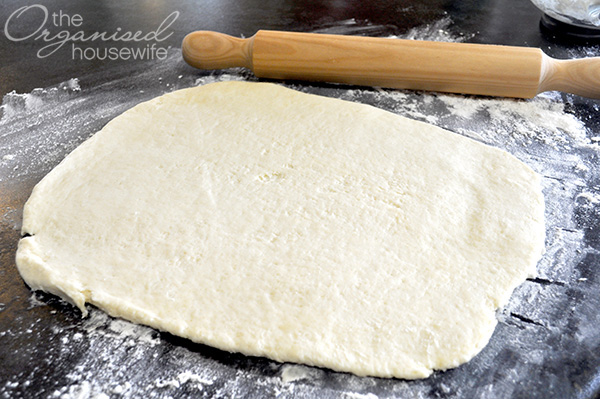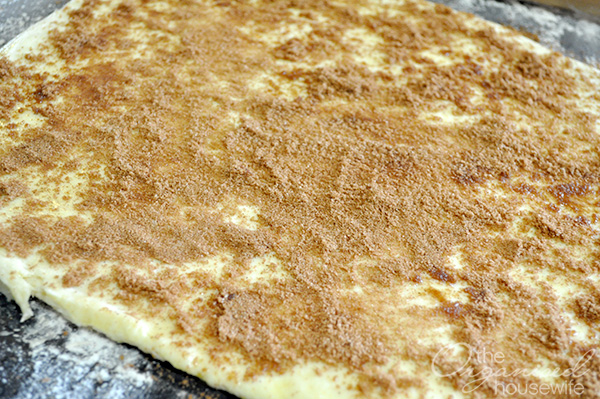 The Most Delicious Cinnamon Scrolls
Ingredients
Dough
2 cups plain flour
2 tsp caster sugar
2 tsp baking powder
½ tsp salt
1¼ cups thickened cream
Filling
1 tlb unsalted butter, melted
2 tlb brown sugar
2 tsp ground cinnamon
Icing
½ cup icing sugar
1 tlb milk
Instructions
Preheat oven to 180C
Place flour, sugar, baking powder and salt into a bowl
Add the cream and stir until just combined
Lightly flour bench space
Knead dough on floured surface until smooth (approx 30 seconds)
Roll the dough into a 20cm x 30cm rectangle
Combine brown sugar and cinnamon into a small bowl
Brush dough with melted butter
Sprinkle the sugar mixture evenly over dough
Roll from longest side to form a scroll
Cut into 8 equal slices
Place each slice into a baking dish, flatten slightly
Bake for 20-25 minutes or until golden
Cool on wire rack while you are making the icing
In a small bowl whisk the icing sugar and milk
Pour the icing over the scrolls
Serve warm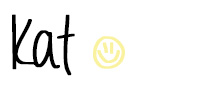 Love these ideas? Sign up for updates....It's FREE!