Donna Hay's Roasted Pumpkin Soup is THE most easiest pumpkin soup I have ever made.  Also helps that it is really delicious too!  If you haven't made your own pumpkin soup before I really recommend you try this one!
I made a double batch so I could place left overs in the freezer.  I will show you below how I freeze soups.  Whilst I have a great collection of freezer containers, I find how I freeze my soups leaves a lot more room in the freezer.

Roasted Pumpkin Soup
Firstly, drizzle some oil and sprinkle salt over the pumpkins and onion.  Roast in oven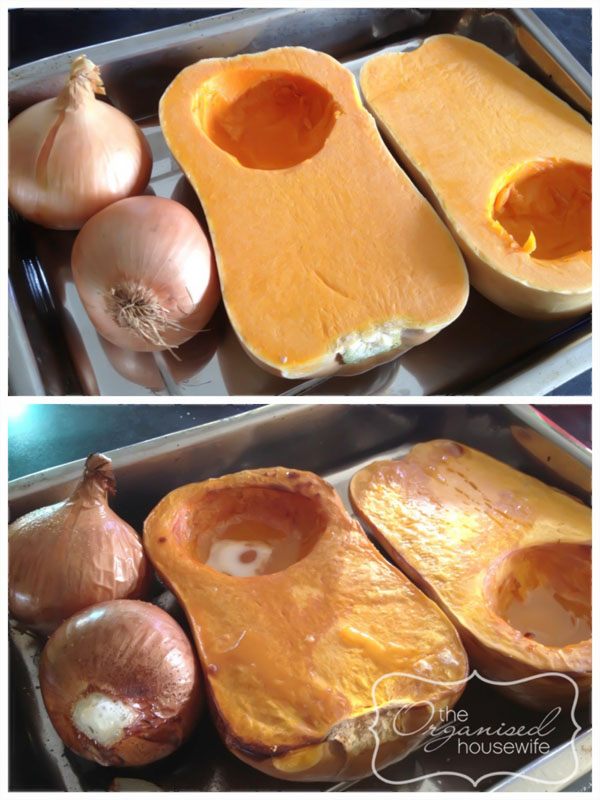 Scoop pumpkin and onion from skin, add stock and then puree  in blender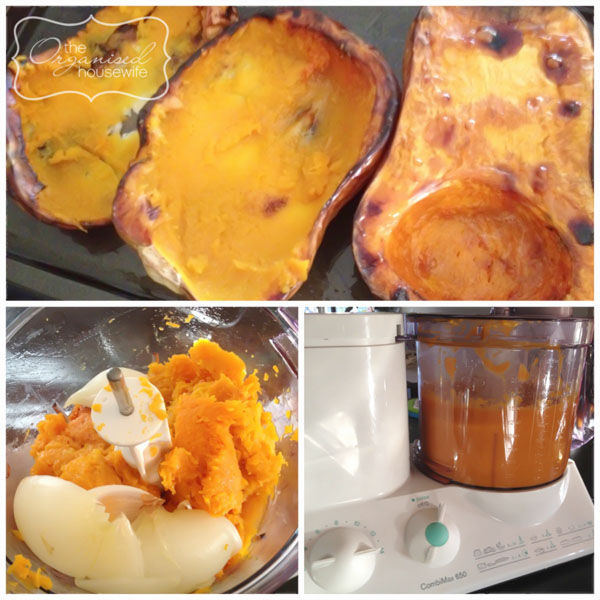 Add pumpkin mixture and remaining ingredients into saucepan, mix and heat through.  Serve with crusty bread.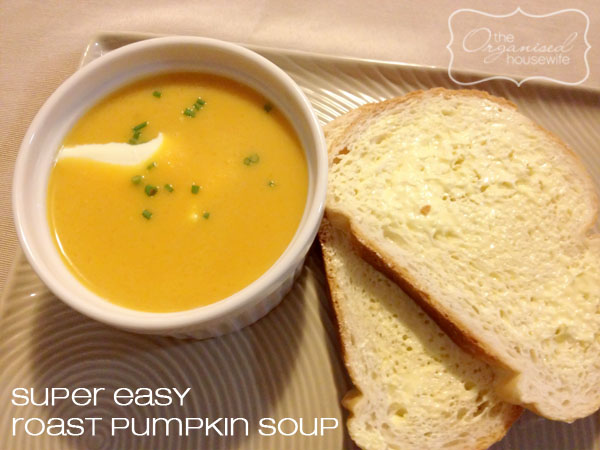 Use a long container to place plastic zip lock bag, pour in left over soup.  Zip bag removing as much air as you can.  Lay flat in freezer.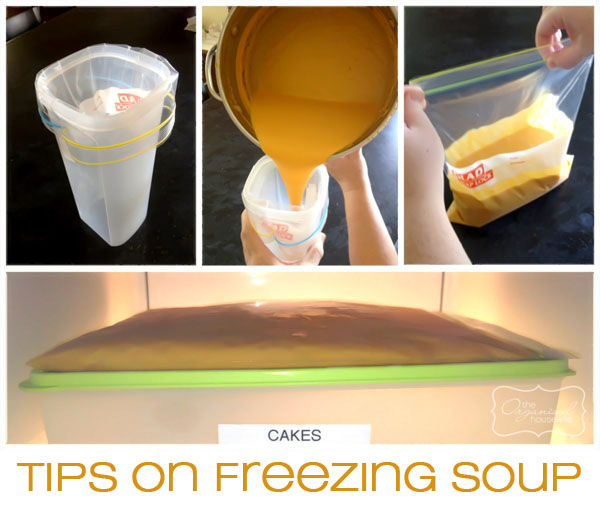 To reheat I place in microwave on medium high for a few minutes until I can pour into a microwave safe container, to then completely reheat.