.
Quick, Easy and nutritious
Ingredients
approx 1kg Large Butternut pumpkin
2 cups of water
1 teaspoon garlic
1 teaspoon curry powder
1 teaspoon chicken stock powder
1-2 tbl cream
Instructions
Microwave on high all together for 12 minutes
Cool
Puree
Add cream (delete as taste requires)
Serve with crusty bread YUMMY
Notes
If cooking on stove add an extra cup or two of water)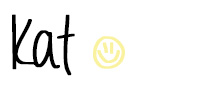 Love these ideas? Sign up for updates....It's FREE!