Savoury Sausages with Pineapple
Thankyou to Mid-wife Nowis for sharing her kids favourite recipe
Ingredients
1 Tblsp cornflour
2 Tblsp brown sugar
1 Tblsp mixed mustard
½c tomato sauce
1½ Tblsp dark soya sauce
½ tsp dried sage
1c diluted pineapple juice (from can)
1 large onion, chopped
1 red capsicum, chopped (optional)
1 green capsicum or 1-2 stalks celery, chopped
8-12 sausages
400g can pineapple chunks in syrup, drained
Instructions
Select a casserole dish big enough to hold the sausages in one layer. Add the ingredients in the order listed. Stir tog the cornflour and sugar, then add the next four ingredients, and stir again. Drain the liquid from the pineapple, make it up to a cup with water, and stir it into the casserole dish, then add the chopped vegies, and top with the sausages, pricked about 8 times each to prevent bursting.
Cover tightly and put in a cold oven. Heat oven to 180-200 C (350-400 F) and cook for 1-1½ hrs, until the sausages are cooked and the liquid is clear and thick. Add a little hot water if the casserole lid is not tight fitting and the sauce thickens too much. Stir the pineapple pieces through the cooked casserole and serve.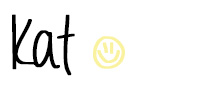 Love these ideas? Sign up for updates....It's FREE!