Woolworths were selling whole pumkins last week for $1.98, so cheap!  I couldn't pass up a good opportunity to make some pumpkin scones and the left overs to make pumpkin and potato mash.
Don't be scared by a scone recipe.  My Nan used to knead and roll her scones out then cut into nice squares.  Not I, I place a large heaped spoon from the bowl onto the baking sheet.  They turn out exactly the same. Easy peasy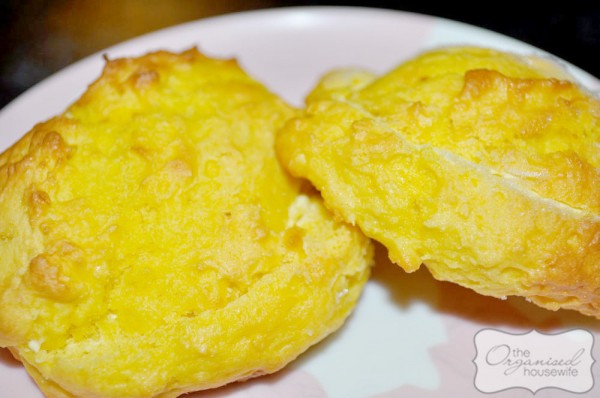 This recipe made 24 scones.  We ate some fresh for afternoon tea and then I froze the rest.  I buttered them along with honey and put in containers in the freezer, using the freezer sheets inbetween.  Then when it comes time to make kids/DH lunches I add them to the boxes frozen and by morning tea time they are defrosted.  I do this with majority of what I bake, keeps longer and they taste fresh like the day you made them.
View Pumpkin Scone recipe HERE