Bec's no method banana bread
Author:
Reader: Pretty Well Covered – Stylish and discreet breatfeeding coverlets
Ingredients
1.5 cups plain flour
1 tsp baking powder
1 tsp bicarb
125g butter, melted
1 cup sugar
2 eggs
2 large ripe bananas, mashed
½ cup milk
Instructions
Put everything in a bowl, mix until well combined, pour into lined loaf tin and bake at 180oC for about 50-60 mins. Yum!
featured image: credit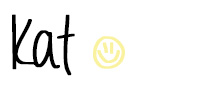 Love these ideas? Sign up for updates....It's FREE!