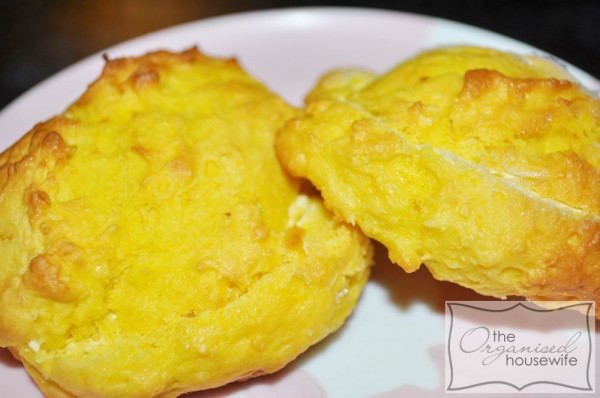 These are so yummy and really easy to make, not like a traditional scone where you need to roll and cut. This is Lady Flo's pumpkin scone recipe.
Ingredients
1 tablespoon butter
½ cup sugar
¼ teaspoon salt
1 egg
1 cup mashed pumpkin (cold)
2 cups SR flour
Instructions
Beat together butter, sugar and salt with electric mixer
Add egg and pumpkin, mix
Stir in the flour
Spoon large heaped spoons of dough onto trays, giving enough room for spreading during cooking
Bake in a very hot oven 220C for 15-20 minutes
Notes
To freeze, cut fresh scone in half spread with margarine and your favourite spread (ie. honey). Place halves back together and freeze in a airtight container for up to 4 weeks. Perfect lunchbox snack, place in lunchbox frozen, by morning tea it will be defrosted.