A great home-made alternative to the store purchased LCM bars.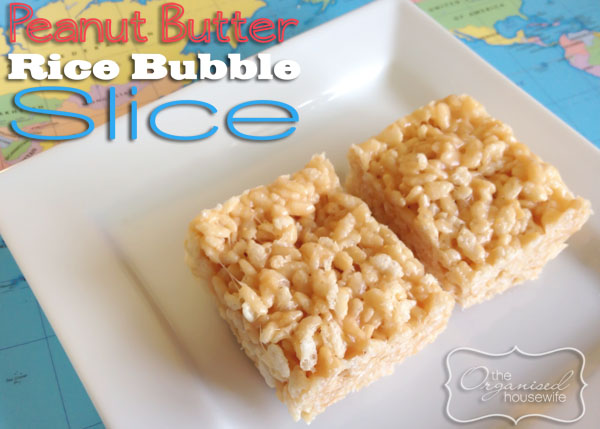 Peanut Butter Rice Bubble Slice
Ingredients
3 tablespoons butter
200g marshmallows
½ cup peanut butter
6 cups Rice Bubbles
Instructions
Melt butter in a large saucepan
Add marshmallows, stir until completely melted
Stir through peanut butter, remove from heat
Add rice bubbles, stir until well combined, working fast
Press mixture into a greased and lined large slice pan
Place in fridge for 2-4 hours.
Cut into squares.