Author:
Shared by reader: Jodie Crichton
Ingredients
150g Butter
½ cup sugar
1 tablespoon golden syrup
1 teaspoon baking soda (bi carb)
1 tablespoon milk
2 cup flour
Instructions
Place butter, sugar & golden syrup in a saucepan large enough to mix all the ingredients.
Heat, stirring constantly until butter melts and mixture is close to boiling.
Allow to cool slightly.
Dissolve baking soda in milk and add to cooled mixture with sifted flour.
Mix well.
Roll tablespoonsful of mixture into balls and place on ungreased oven trays (I use baking paper still)
Flatten with a fork.
Bake at 180 for 15 minutes or until golden
Notes
Variation:
Add some choc chips when adding the flour. I added heaps because they were all stuck together in the container. Make sure the butter mixture has cooled heaps otherwise it become messy when adding the choc chips.
We have also pressed on the coloured choc bits and they work really well too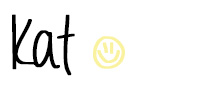 Love these ideas? Sign up for updates....It's FREE!