picture coming soon
Ingredients
1 BBQ Chook, shredded
425g Latina Cabonara sauce
½ cup sun-dried tomatoes
1 packet frozen spinach, cooked to packet directions
3 Latina Lasagne Sheets (found in fridge section)
1 cup Pizza Shredded Cheese
Instructions
Combine Chicken, spinach, cabonara sauce and tomatoes in bowl, stir.
Use a large rectangle casserole dish. Spread 1 tablespoon of sauce mixture and on bottom of dish, lay down 1 lasagne sheet.
Spread ½ mixture over sheet, lay another lasagne sheet. Repeat with remaining mixture, lay last lasagne sheet.
Cover with alfoil and bake at 180C for 45 minutes.
Remove foil spread cheese over top and cook for a further 10 min until cheese is melted.
Enjoy!!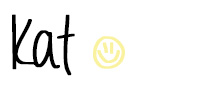 Love these ideas? Sign up for updates....It's FREE!