This is for the chocolate lovers!  These Double chocolate chips muffins are heavenly warmed with the chocolate inside melt just slightly, it's a gooey treat.
Double Chocolate chip muffins
Ingredients
125g butter
125g dark chocolate, chopped
2 cups SR Flour
⅓ cup cocoa powder
½ teaspoon bicarb soda
⅔ white sugar
⅓ cup dark chocolate chips
1¼ cup milk
1 egg
1 tsp vanilla extract
¼ cup dark chocolate chips, extra
Instructions
Line muffin tin with patty cases
Melt butter and chocolate in a microwave safe jug on medium for 1-2 minutes, or until just melted. Mix to combine.
Sift into large bowl, flour, cocoa and bicarb soda
Add sugar and choc chips, stir
Add milk, egg, vanilla to the melted chocolate mixture, stir
Pour chocolate mixture into dry ingredients, fold till combined
Spoon evenly into muffin tins
Sprinkle with extra choc chips
Bake for 20 minutes
Stand in tin for 5, then transfer to wire rack to cool.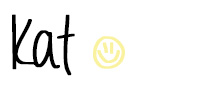 Love these ideas? Sign up for updates....It's FREE!