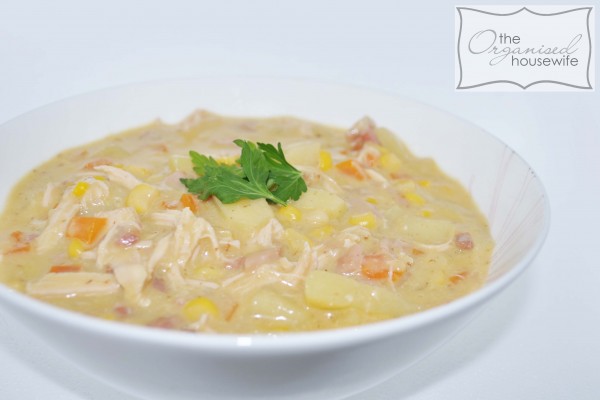 I detoured away from my meal plan tonight, as I wasn't feeling well and felt like soup.  After seeing Katrina and Amie from The Block cook up their winning Chicken and Corn Chowder, I couldn't resist.  Super easy to put together, Miss 8 helped me.  Katrina and Amie's recipe HERE.
When I make this soup again I'm going to add 1tsp garlic mince with the onion, give it a beautiful flavour (love garlic).
Katrina & Amie from The Block – Chicken and Corn Chowder
Ingredients
1 tlb oil
1 onion, finely diced
4 shortcut bacon, finely diced
1 carrot, finely diced
1 potato, cubed
310g corn kernels (do not drain)
420g Condensed Cream of Chicken Soup
2 cups milk
1 BBQ Chicken, shredded
Instructions
Heat oil in large saucepan
Fry onion and bacon for 2-3 min, until browned
Add carrots, potato, corn kernels, chicken, soup and milk.
Stir to combine
Simmer covered for 30 min, stirring occasionally.
Season with salt and pepper, serve.
Notes
Use the Tupperware Turbo Chef to finely dice vegetables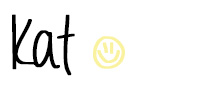 Love these ideas? Sign up for updates....It's FREE!