My kids love when I make a pie with pastry crust, as they use the left over pieces to decorate the tops of their pie, lots of fun and laughter when cooking dinner!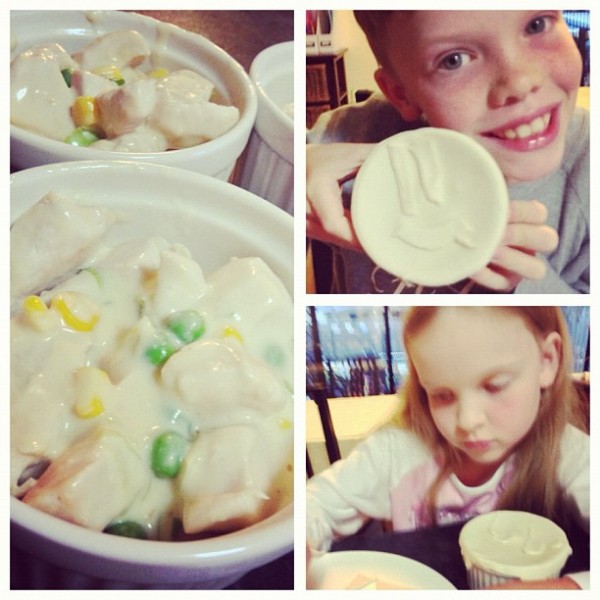 Chicken pot pies
Ingredients
1 tlb oil
3 chicken breasts, diced
3 green onions, sliced
2 tsp garlic mince, or 2 garlic cloves
½ cup frozen corn
½ cup peas
2 tlb cornflour
3 tlb water
1 cup thickened cream
200ml chicken stock
2 sheets frozen puff pastry, thawed
1 egg, lightly beaten
salt & pepper, to taste
Instructions
Preheat oven to 220C
Grease 4 (or as many as you require) ramekins
Heat oil to frying pan, cook chicken until browned, approximately 3-4 minutes, remove from pan.
Add onions, gaarlic, corn and peas to frying pan. Cook for 90 seconds.
In a jug mix together cornflour and water, stir to make a paste.
Add cream and chicken stock, mix to combine.
Add liquid mixture to frying pan, stirring for 3-4 minutes or until sauce has thickened.
Place chicken back in pan, mix to combine. Add salt and pepper to taste.
Divide mixture into ramekins.
Cover each ramekin with pastry
Press edges of pastry over dish, brush pastry with egg.
Bake in oven for 15 minutes or until golden.