I love mexican dishes and I have to tell you this chicken enchilada was so easy, creamy and delicious.  I have been asked by my family to add this to our family favourite recipe list.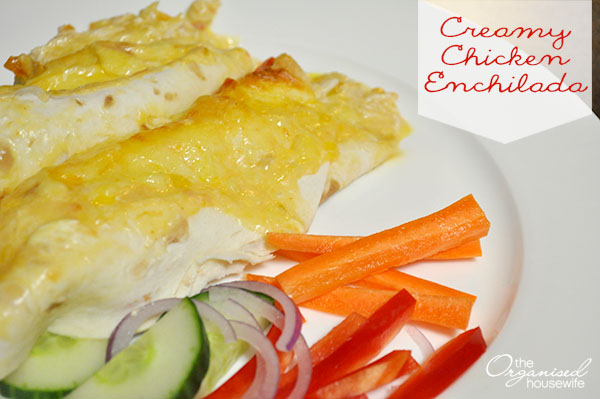 Chicken Enchiladas
Ingredients
2 chicken breast, cooked, shredded
¾ cup sour cream
1 can cream of chicken soup
¾ cup milk
¾ cup chunky salsa
10 tortillas
2 cups shredded cheese
Instructions
Preheat oven to 180C
Oil a large casserole dish
Sauce
Mix soup, milk and salsa in a heatproof jug
Heat in microwave on medium for 3 minutes
Stir in sour cream and continue heating for a further 1 minute
Assemble Tortilla
In the middle of one tortilla sprinkle a small handful of chicken and cheese
Spoon over 2 tlb of soup mix
Roll up and place edge side down in casserole dish
Repeat with remaining tortillas, all lined along casserole dish
Pour remaining soup mix over tortillas
Sprinkle remaining cheese over tortillas
Bake for 30 minutes or until browned
Serve with salad
 Original recipe from thirtyhandmadedays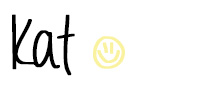 Love these ideas? Sign up for updates....It's FREE!