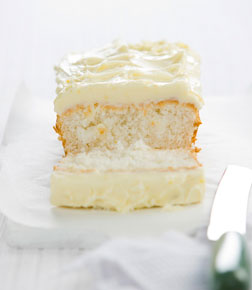 image credit: 4 ingredients
Author:
Reader: Louise Di Trapani
Ingredients
1 cup sr flour
1 cup sugar
1 cup coconut
1 cup milk
Instructions
Mix all ingredients together
Spoon into a lined loaf tin 40 minutes
Bake for 40 min in 160 fan forced or cupcake cases for 15 mins.
Notes
This is a sticky type cake.
Variations I've used strawberry milk and added some strawberry nesqik. Halve coconut and add ½ cup cocoa.
Chop Cherries and add use chocolate milk and cocoa.
This recipe can also be found by 4 ingredients