Kids Behaviour Charts
I was recently asked to make a behaviour/reward chart to suit a reader and her family.  When my kids were youngers I used these charts, they got such a buzz out of placing a sticker on a chart, or a big tick to show they have behaved well.  You can purchase reward charts similar to the ones we use, however these charts below are rewards for specific behaviours, personalised to suit your child.
Routine, rewards and responsibility charts are available instore HERE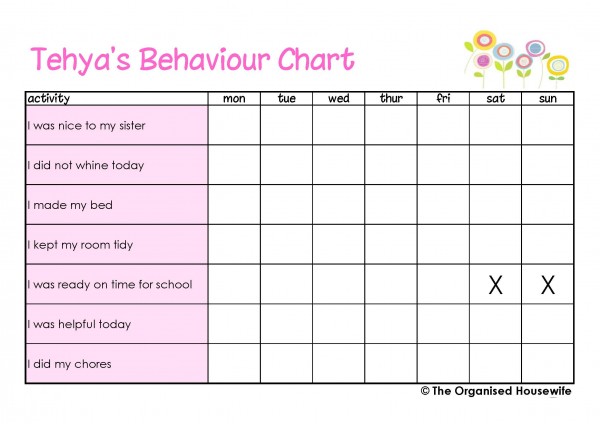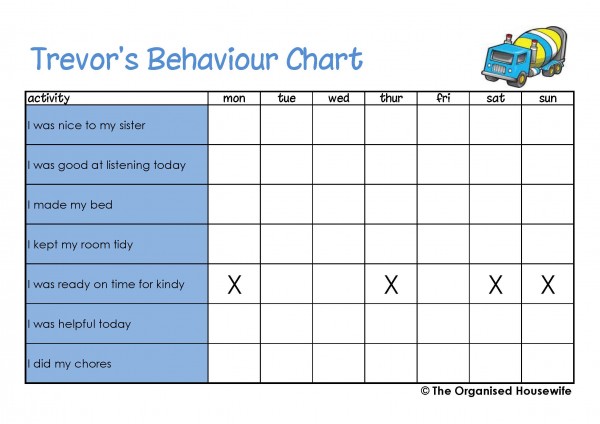 Options for rewards:
Stickers
Book
Special pens
Colouring pencils
Hairties
Marbles
Lego
Something to add to a collection
Colouring/activity book
Notebook
Nail polish
Lip gloss
Small action figures
Card games
Special activity:

Milkshake at the local coffee store
Ice-cream at the ice cream parlour
Pick favourite dinner/dessert
Time at the park
Bike ride with family member
Go to the movies
Read a special book
Watch their favourite TV program
Have a friend sleep over
Pocket money
Charts for kids available HERE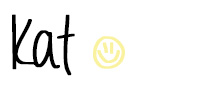 Love these ideas? Sign up for updates....It's FREE!