I have just started reading a few blog from some amazing and very talented ladies.  Today I thought I would share some great posts I have come across:
Be a Fun Mum – I'm sticking to Kelly's Love the Moment Challenge
Seven Cherubs – Mum to seven's discuss's motherhood
Becky Higgins – What project life is all about, watching this video just makes me want to scrap!!
Jolene's Mumbo Jumbo The super funny attempt to restore some order to the chaos in her home, using my very own daily task list
Picklebums – Do you pay your kids for chores?
Tina Gray – I lied.  Tina's being completely honest with herself about hitting a low point
Milk n cookies – Unique plastic bag storage idea
Taylor made baking – Jungle Themed birthday cake
Nellbe's Gluten Free Kitchen – Gluten free Banana Cake
Retro Mummy – Potato Chip Tortilla
Children's books to love – Book review on why reading outload to your children will change their lives forever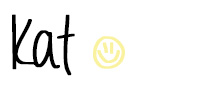 Love these ideas? Sign up for updates....It's FREE!