I'm so excited about this giveaway, this is one of the best diaries I have seen and I know you are all going to love it.
Thankyou to Emily and Sarah the creators of this superb organiser for offering a diary to giveaway and one for me to review.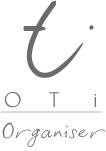 OTi Organiser Review
OTi, meaning 'On To it' is exactly what this diary is about.  It's practical, chic and won't allow you to miss any appointments or tasks you have penciled in.  You all know me I love to meal plan and this diary is perfect if you do plan your meals each week or this diary will certainly motivate you to start planning!  It also includes an area to organise your exercise routine along with your daily appointments.  It is a week to a view which also includes a to-do list and people to contact section.  It is a diary perfect for a somebody who is always busy or un-organised. See, it won't allow you to miss anything!
The colours available are very stylish, my preference is the pink, gorgeous metallic colour, I love anything pink!!  It comes with a pen and little area to keep your pen safe, handy so you won't loose it.
At the back of this masterpiece is where the next organising stage begins.  It has so many great pages:
Organise your trips away keeping details of travel arrangements, accommodation and specific things you need to pack

to help you plan your events such as kids birthday's to dinner parties, noting what recipes to cook and who will be attending.
Most standard diaries have a section to keep your addresses…but this diary goes one step further and arranges all contacts into categories, so they will be easy to find:
Medical – doctors, dentist, specialists etc

Kids – babysitter, after school care, school etc

Household – electrical, carpet cleaner, plumber etc

Family and Friends

Websites – great area to keep your passwords organised. 
What a great Organiser!!  If you have had trouble getting motivated to start organising your life or the house, I'm certain this diary will help you make a change!!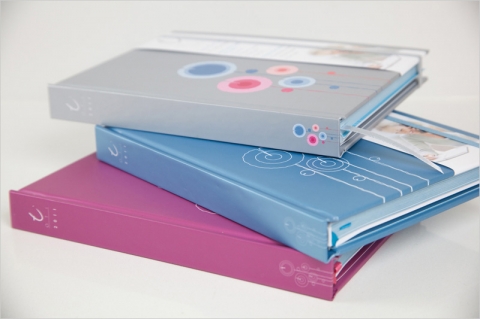 20% discount
And if you don't happen to win this fantastic organiser please visit the OTi Organiser website, enter this code into the promo box at checkout:  organisedhousewife and you will receive 20% off your purchase, how great is that!! 
HOW TO ENTER:
Giveaway: 1 Blue Oti Organiser
Visit OTi Organiser website and let me know what your favourite feature about the organiser is.
Become a fan of  OTi on Facebook – don't forget to tell them The Organised Housewife sent you!
Like The Organised Housewife facebook page if you haven't already. 
If you don't have facebook, you may still enter, please let me know in your comment.
And a Bonus Chance to win
And just for fun – for an extra entry for your chance to win – suggest at least 3 friends to like The Organised Housewife facebook page, but make sure they say hello on the wall letting me know who sent them.  Add this as an extra comment on the blog post letting me know how many friends you have suggested.
 Remember:
When commenting, please leave your contact info in case you win.
Please remember TWO posts only.
Entries close 11pm (QLD time) Sunday 19th December.  Any entries received after this time will not be considered. 
Winner will be announced on Tuesday, 21st December 2010, I will publish details on a separate blog post.  
Open to Australian residents only, however overseas residents may apply if willing to pay for shipping fees.
Winner will be chosen using random.org.