During May, on The Organised Housewife, we will be organising the home office.  
This has been one of the most requested topics for me to write about and I am so excited to be sharing my ideas with you and getting my office properly organised too.  I look around and I see chaos.  However, it is organised chaos. I know where everything is, there are piles of paper to file on top of the filing cabinet, inboxes that are filled with papers I need to deal with, my cork board has more than it should have pinned on it, a mirror that is homeless and I have exercise equipment sitting in the corner which really doesn't need to belong in here.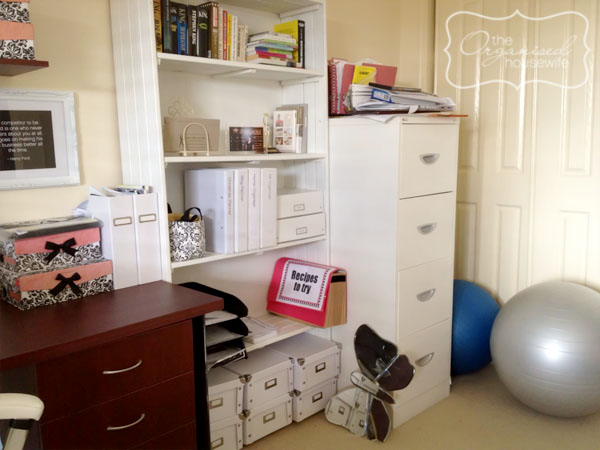 But what I do have under control is our finances (I should do because hubby is an accountant), I have a great system in sorting our bills and receipts, warranty booklets, electronics cables are sorted tidily, kids drawings have a home, drawers are organised and the cupboard boxes are all labelled.  I will discuss each in more detail through the month.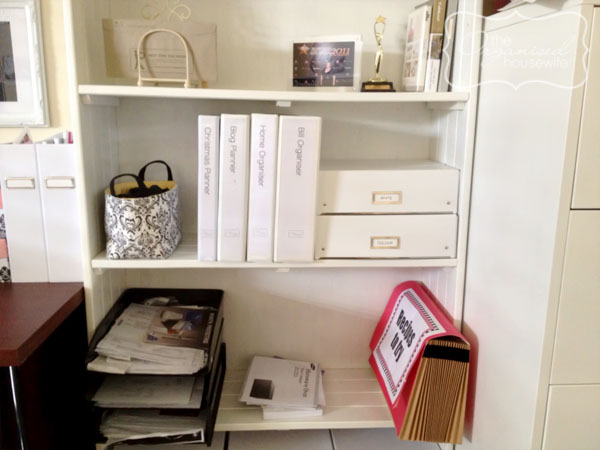 I know where everything is, however the office seems to be the last place that I make sure is organised, I'm being lazy. Instead I should be spending that extra 30 seconds dealing with the paper instead of putting it on top of the filing cabinet to file later and putting the kids drawing directly in their 'home' rather than leaving them on my desk to pile up.  Paper clutter is my weakness.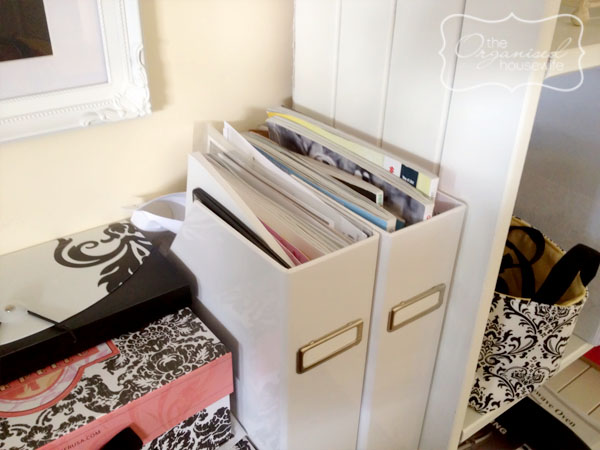 What is your weakness?  
What is making your office messy?
What doesn't belong in your office?
If we don't determine now what our weakness is you will finish this month with a tidy workspace and then a month after your weakness will start to show again.  Lets work through it!
Here is my big mission for the month… hubby's side of the office (don't tell him I'm showing this, he will be horrified).   He has been working very long hours and studying, having a tidy desk isn't his priority right now, and that's OK, I'll give him a hand.