I have a cupboard in the kitchen dedicated to all our glasses, cups and drink bottles. Previously it has suited us well, however now that I have started drinking coffee I find myself having to get on the floor to get the cups at the back of the cupboard.  If I could I would change a lot of aspects of our kitchen, but unfortunately I can't so I need to come up with a solution working with what we have.  Ultimately I wanted something that I can easily access the back of the cupboard.  
BEFORE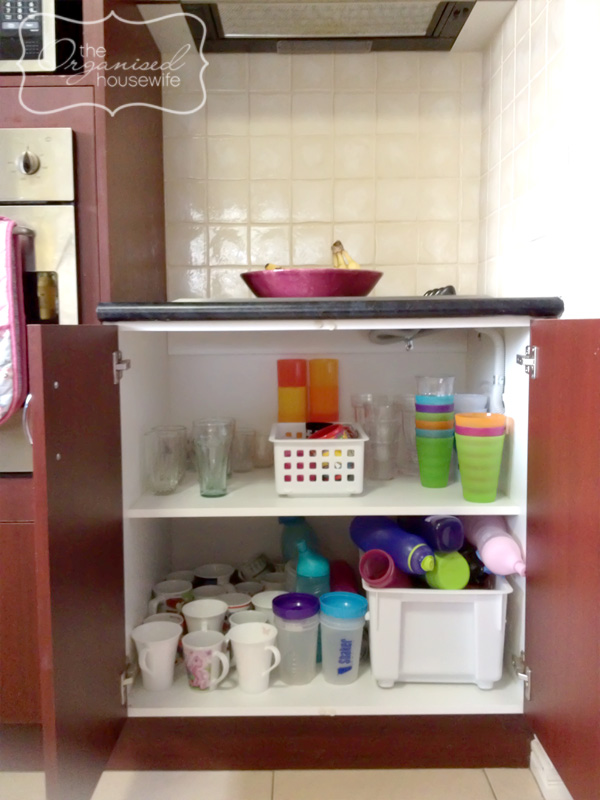 Top shelf, right, I have the drinking glasses, left, I have the kids plastic drinking cups.  On the bottom shelf, right, coffee mugs, on the left we have our drink bottles.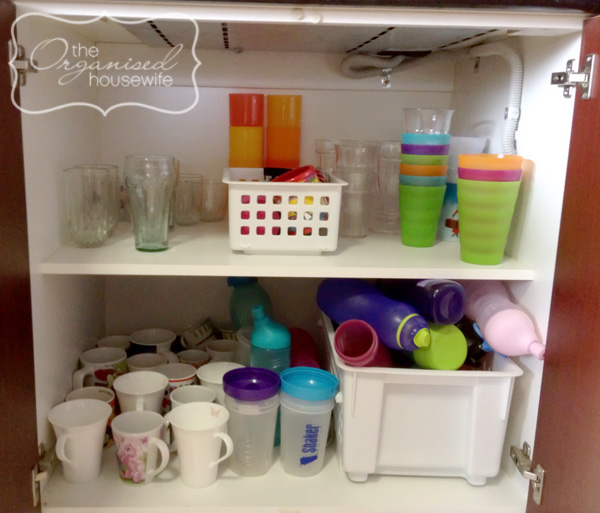 I spied these Simple Human Cabinet Organisers at Howards Storage World and I knew they would suit perfectly.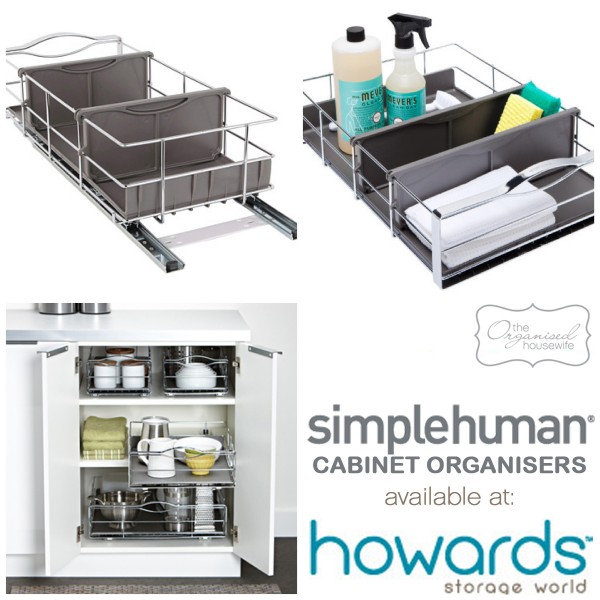 The Simple Human Cabinet Organisers are a pull out system that is securely and easily installed to your cabinet shelf.  It is heavy-duty, with adjustable dividers so you can be changed to suit your needs.  The tray can be easily removed for cleaning.  They come in 3 different sizes to suit all cupboard types.
AFTER
Drawers easily pull out and because they are secured they won't tip over.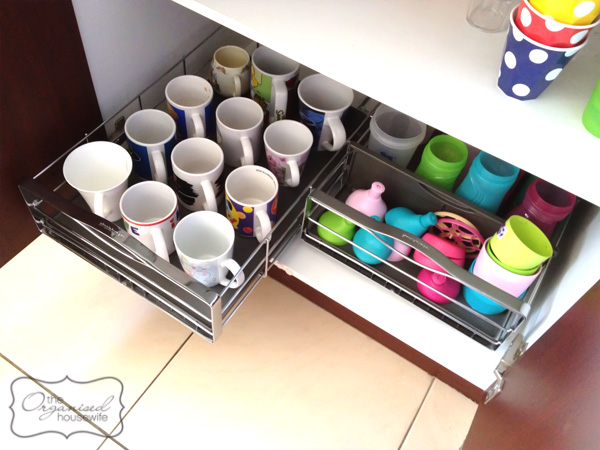 Much tidier now!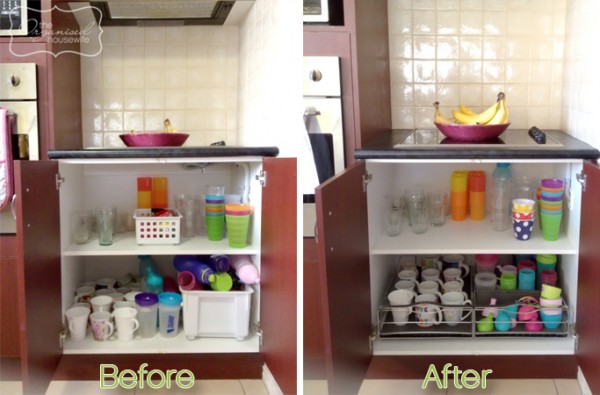 The Simple Human Cabinet Organisers would also work perfectly to organise under the kitchen sink or your baking trays.


WIN A HOLIDAY TO FIJI
This month Howards Storage World are offering NEW Inspirations members a double the value welcome voucher.  Join their reward program 'Howards Inspirations' to receive a $20 voucher, plus you will have a chance to WIN a fantastic family holiday to Castaway Island, Fiji!  Existing members will receive a double entry into the competition. PLUS all members will receive an additional bonus entry for every purchase you make during the competition period (ends 19th August).
By becoming a member you will have access to Member Only Specials, Organising Workshops and VIP events.  You will also be rewarded with a $10 Reward Voucher for every $200 spent.