It's back!  Inspiring finds Friday, where I find ideas from other blogs & websites about organising a particular area of your home, this week I found some great pantry organising solutions, I hope they inspire you!

Pantry Organising Ideas
Use sink caddies to store satchels  |  Make Bake Celebrate
********
 Great use of containers  |  Be it Ever so Humble
********
Labelled beautifully  |  A thousand words
********
Great tips on how to organise your pantry  |  Howards Storage World
********
Containers and Baskets keeping items organised  |  Belle Amie Mother of Three
********
Clear containers make it easy to see contents inside  |  Bake Bike Blog
********
These containers with handles make items easily accessible  |  honey you baked
********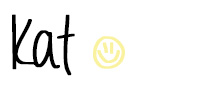 Love these ideas? Sign up for updates....It's FREE!