Dishes in the sink, dirty clothes in the laundry, toys on the living room floor or shoes scattered all through the garage…does this sound familiar.  We all take pride in our home, but at times it can all get too much.  You have a baby and routines go out the window, maybe your working full time, you want to spend time with the family not cleaning, feeling depressed, your a hoarder…perhaps you are just OVERWHELMED.
How to start?

Access each room of your house and add all the things you want to clean and organise to the to-do list (available for free via link below). Write down everything from dresser drawer, bathroom cupboard, sons toy chest, be specific.
Understand why you need to clean/organised each of these areas
Determine what storage solutions or products you may need to help you to complete each task.  Use shopping list in download link below.
Evaluate your list and set a realistic date for when you would like each task completed by.
Establish a new routine which will help you keep it under control.  Use chart in download link below.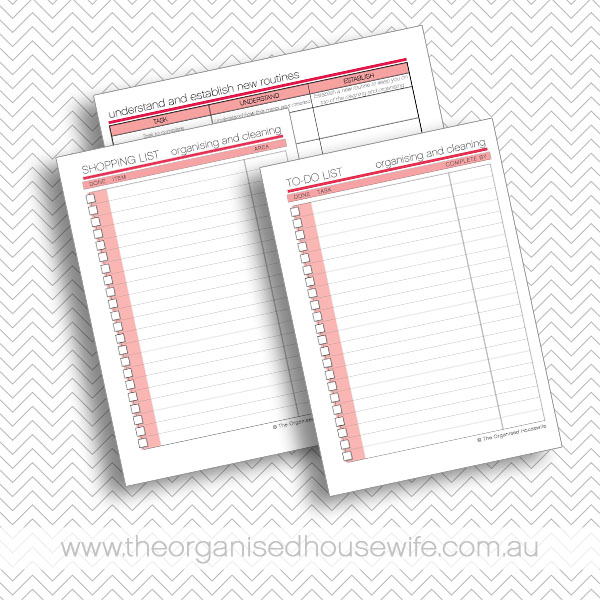 example:
Access - the kitchen bench always has dirty dishes
Understand - can't find the time to clean them
Determine - too tired
Evaluation - tomorrow I will spend 30 min cleaning all the dishes
Establish - routine to start cooking dinner a little earlier so not so tired after dinner to clean dishes each evening and put them away the following morning after they have air dried.
Where to start organising and cleaning?
Consider:
A high traffic area ie, kitchen, laundry or living room
If you are having trouble sleeping start with the bedroom
The first task on the list
There really isn't a right or wrong place to start, making an effort is the step in the right direction.
Remember when you do start try and complete that room first before moving onto another.
Follow these steps here to Declutter:
The Steps of Declutter 52 Things in 52 weeks
Step 1: Determine what are your organising goals
Step 2: What is clutter
Step 3: 5 steps to clear your clutter
Step 4: Start the 52 things in 52 weeks Challenge – it's not too late to start now
Step 5: How to part with sentimental items
Step 6: Create a to-do list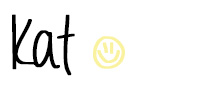 Love these ideas? Sign up for updates....It's FREE!