My gift to you this Christmas is a selection of 2013 Monthly Calendars with To-Do list. 
These calendars will help you organise and plan holidays, activities, upcoming events and more.  I have included the to-do list on the side to help you achieve your goals each month.
I choose to start the week with Monday as I find it easier to plan and it just makes sense to me.  This calendar is blank not including school or public holidays because they are different in every state.  I will include a printable soon which will include all holidays at an easy glance for you.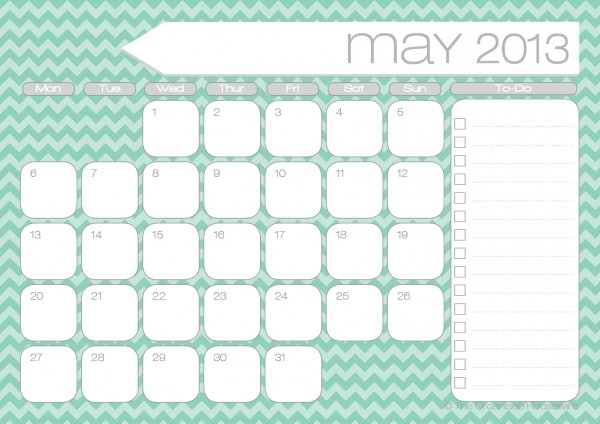 There are a few designs to choose from, Chevron (my favourite), fun and bright for the kids, blue and grey for those who like muted tones or need to print black and white and yellow and grey as I love these colours together.
What's your favourite design?
Please let me know in the comments below

Hope you enjoy!