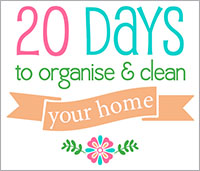 It's not too late to start!!  Subscribe to the challenge here.  Share your photos on instagram or twitter using #TOH20daychallenge.  Follow along with the discussion on facebook.

Please share your progress of today's challenge below

Bathrooms - Aah the bathrooms, if neglected they become quite grotty.  The key to the bathroom is to routinely clean it which will then reduce the amount of scrubbing you will need to do.  
Today's cleaning task is to do the following in all your bathrooms: 
Spray your shower with shower cleaner, leave for 10 minutes.  While waiting:
Using all purpose cleaner remove the hard water build up around the taps, using a toothbrush if needed
Clean mirror
Clean toothbrush holder (I put ours in the dishwasher) 
Wipe over vanity and all other items sitting on vanity
Wipe over and refill soap dispenser
Wipe over window sills
Clean window
Wipe bathtub and tiles
Wipe over sink
Depending how dirty your shower is, use a brush to give the screen and grout a good scrub
Rinse shower
Clean toilet
Note:  Wipe with all purpose cleaner and cloth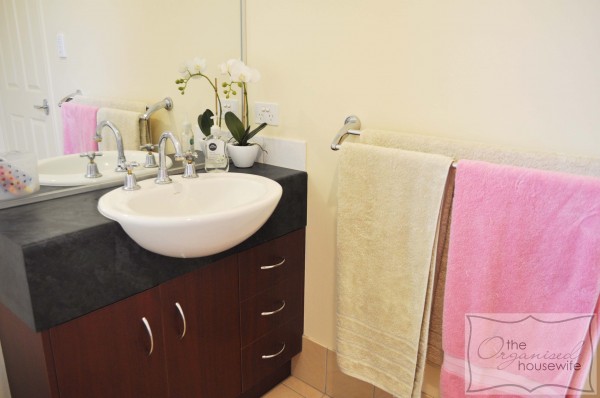 Here are a few posts I have shared previously about organising the bathroom room:  
Bathroom vanity bench – Remove as much as you can from your bathroom vanity to make it look tidier and easier for you to clean.  I use a toothbrush holder that is suctioned to the mirror to make it easier to wipe the bench.  This holder was purchased from woolworths.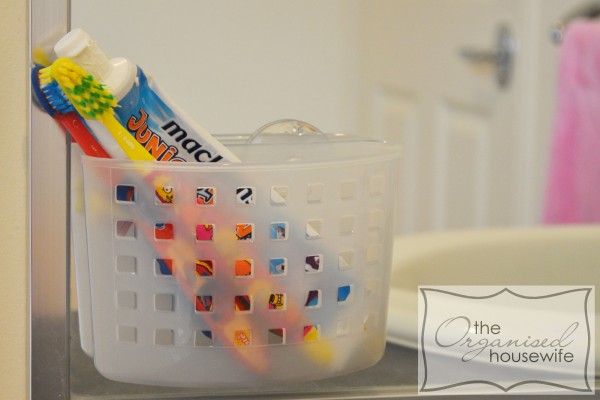 Shower caddy - I adore my hubby, he has always cleaned our shower as I am very sensitive to a lot of chemicals.  To make it easier for him I put together a shower caddy (peg basket from Howards Storage World), it includes Dettol Power & Pure Bathroom Trigger, a scrubbing brush and a bathroom scrubber cloth.  The brush is for removing mould buildup on grout and the cloth is to wipe over the shower screens and silverware.  It stays in the shower until the caddy and contents are dry, I put it away that evening.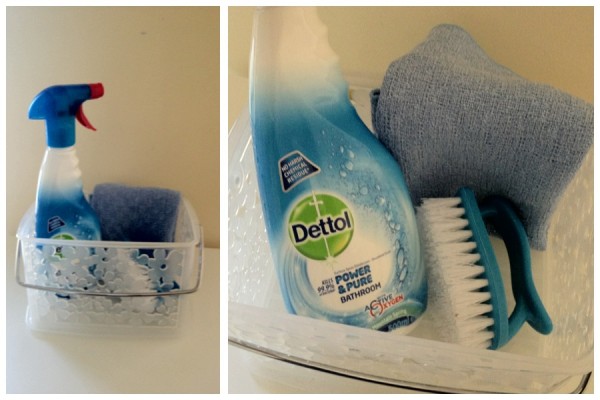 Clear and wipe your bathroom vanity.  While you are brushing your teeth, put away all items left on your vanity.  Once finished wipe your vanity bench and sink.  I keep a microfibre cloth in my vanity cupboard.  Wipe the vanity bench and sink each or every 2nd day.
Wash the lines on your clothes line, removing all the dust and dirt build up.  More details here.

Day 6 checklist (place in tasks divider)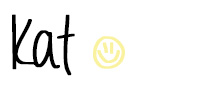 Love these ideas? Sign up for updates....It's FREE!