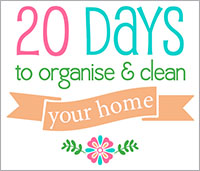 It's not too late to start!!  Subscribe to the challenge here.  Share your photos on instagram or twitter using #TOH20daychallenge.  Follow along with the discussion on facebook.

Please share your progress of today's challenge below

Lounge Room - We spend a lot of family time in our lounge room, playing games on the floor or watching movies together.  My biggest pitfall with an untidy lounge room would be my clean washing pile on the couch.  However over the past few weeks I have managed to get back to my old routine and have it put away before the kids get home from school by taking 30 minutes break from the blog/computer at lunch, 10 minutes folding washing, 20 minutes relaxing and catching up on my fav TV shows while eating lunch.  When the kids were younger they often left toys on the floor, I would have a nice basket next to the TV unit which I just threw them into and then get the kids to put them back into their rooms/playroom before bedtime.
Today's cleaning task is to do the following in your lounge room: 
Place decorative cushions on washing line in sunshine for a few hours to help remove dustmites
Wash throw rugs
Dust all units in your lounge room: TV unit, display cabinets, coffee table etc.
Remove all DVD's, CD's or video games and dust this area, giving consoles and DVD players a good clean
Reconsider the amount of ornaments you have on display to make dusting easier
Dust all photo and picture frames
Wipe over all TV remote controls and video game controllers to remove germs and dirt buildup
Clean light fittings
Spot clean your couch
Vacuum couch
Roll up rug and vacuum underneath
Remember just do the tasks above, we will be coming back to other tasks.  Cleaning floors is tomorrows task.
This is our lounge room, I have on my to-do list to create a photo wall and find the perfect cushions and artwork to add a splash of colour to the room.
Here are a few posts I have shared previously about organising the lounge room:  
Your magazine collection – Do you have a pile of magazines that you have read and no longer need?  Are they occupying a space that could be better used?
Here is what I did with my food magazine pile a few years ago and it's made searching for something new for dinner so much easier!  Find more details here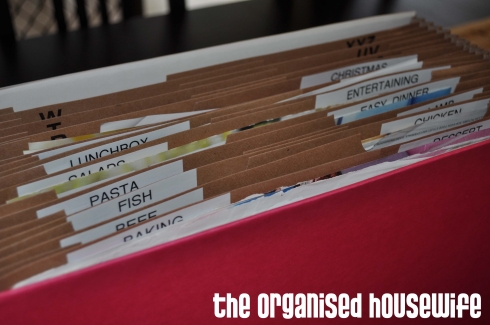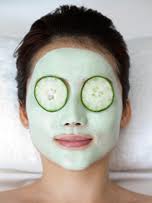 Pamper yourself with 'me' time - Our days seemed to be filled with cleaning, caring or doing things for others.  Yes I love doing all these things for my family but often I forget about myself.  It's important to take time out for yourself, a coffee or movie night with friends, get a pedicure or a massage, plan some time one afternoon or during bubs naptime to read a book or take a long bath.  Today's organise task is to plan and organise some 'me' time, call some girlfriends and make a date in your diary.
Say No.  Do you reluctantly say yes to people asking you to do things just because you're trying to be nice, want to help or don't want to let them down?  But reality is that you don't have time to be saying yes.  
Quite a few years ago I found myself saying yes to things that didn't fit into my schedule, I was a yes person to everything, babysitting, projects, school committee, I wanted to make my friends and those around me happy and just be a help.  But reality is I needed to say "No", I needed to commit myself to my own projects, my family, timing wasn't great so we picked a different date, I didn't say yes straight away I took my time and really analysed my diary and other commitments.  Sometimes it's OK to say yes, but you don't always need to say yes.  
One of my friends following along in this challenge recently had a fortnight of no's.  She said no to everything that was asked of her as she had just moved and wanted to get her house into order.  During this time she has managed to get her house unpacked  and become more organised than she imagined.  Give saying no a go.
Clean windows of main areas of your home

Day 4 checklist (place in tasks divider)