Thank you to Dettol for sponsoring today's challenge tasks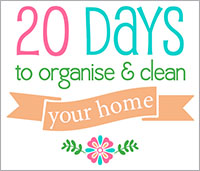 Share your photos on instagram or twitter using #TOH20daychallenge.  Follow along with the discussion on facebook.
Today is the last day of the challenge, I am so impressed and proud of your efforts to make it through.  If you haven't managed to complete all tasks that's OK, the tasks will be here waiting for your when you have time.  
Please share your progress of the challenge below  

Free Choice - Through this challenge I have tried to add every room in the house and some of the items that need a good clean (such as the washing machine and oven).  Perhaps you have a room that was not included like the dining room.  Use today to spend time cleaning that forgotten room, area or item.  What will you be cleaning today?  
Freezer - I often freeze left over meals as single portions or make double batches and freeze as a whole meal so I get a night off cooking on a busy day and you will always find some baking amongst my freezer shelves.  Today's task is to go through your freezer and remove anything that has passed it's freezer use-by date, such as meat.  If you find some food or meals that need using soon add them to this weeks meal plan. By clearing the old food from your freezer will give you room to add a few meals so you can have some nights off cooking and make room for some baking that can be added to lunch boxes.
Baking Day – As I mentioned above you will always find baking in my freezer.  I always add something baked to the lunchboxes like a muffin or cookies.  I usually always bake with the intention to freeze, placing in the freezer the day I bake it means that it is just as fresh when defrosted.  I place the frozen muffin/cookies into lunchboxes that morning and it's always defrosted by morning tea time.  I  spend an hour or two in the kitchen every few weeks to stock up the freezer.
Organise some time for you to bake some muffins or cookies for your freezer to have on hand when unexpected visitor drop by or for lunchboxes.  The major benefit of this is you are saving money rather than purchasing store brought items.
Find a list below of some of my favourite freezer friendly recipes: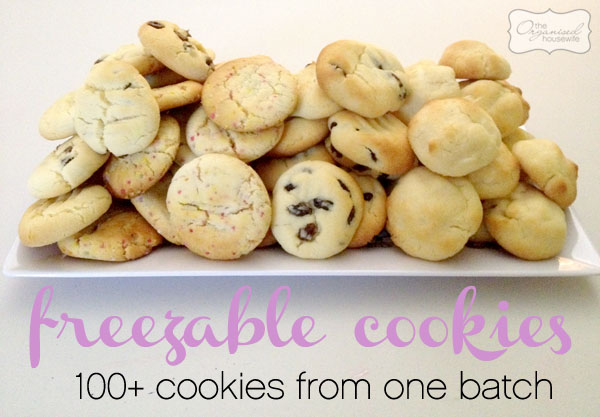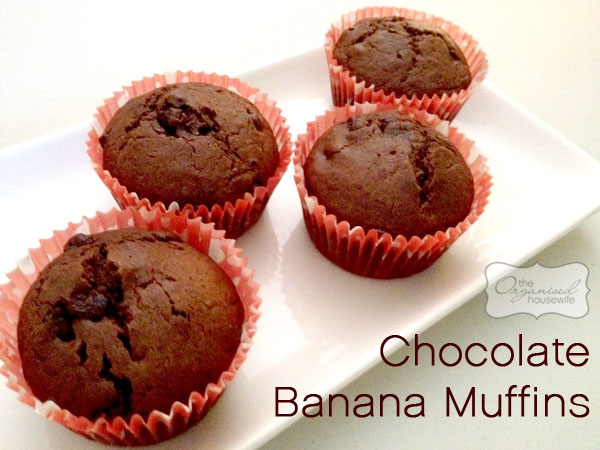 See details here on how I organise my freezer and the containers I use to store the baking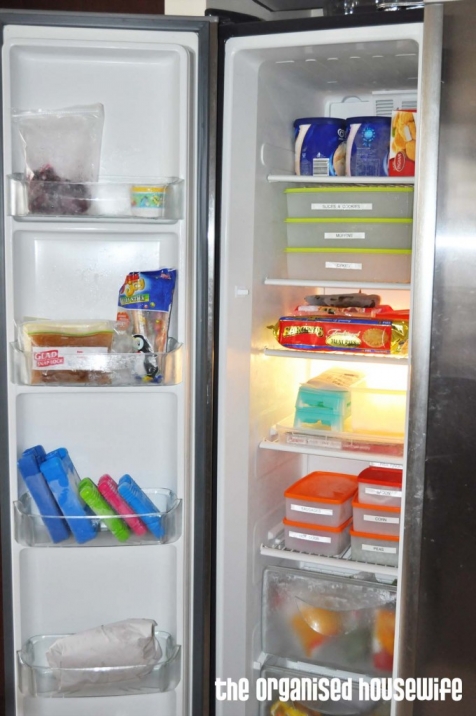 Stick with your routines.  Regularly clean each room by adding them to your weekly cleaning schedule, doing a little clean regularly is  a lot easier than the effort of a big clean.  This will enable to you to keep an organised and clean home.
Tell all your family members you love them, thank them for helping you through this challenge and being such a wonderful support.  
I would also like to thank YOU, I have really enjoyed sharing this challenge with you and pleased that it has been able to make a difference within your home.  

Day 20 checklist (place in tasks divider)