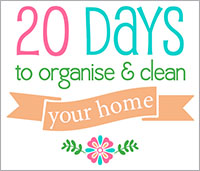 It's not too late to start!!  Subscribe to the challenge here.  Share your photos on instagram or twitter using #TOH20daychallenge.  Follow along with the discussion on facebook.

Please share your progress of the challenge below  

Light switches and door handles - Today's cleaning task is simple, grab some surface cleaner wipes to wipe over all your light switches and door handles to remove dirt and germs build up.  Don't forget the light switch in the garage or wardrobes!  
Medicine Cabinet - Go through your medicine cabinet or box and check the expiry dates on all items.  Throw out all medication and that is out of date.  Check your scripts and note those that have expired so you can get new scripts while next visiting the Dr, throw away all scripts you no longer need.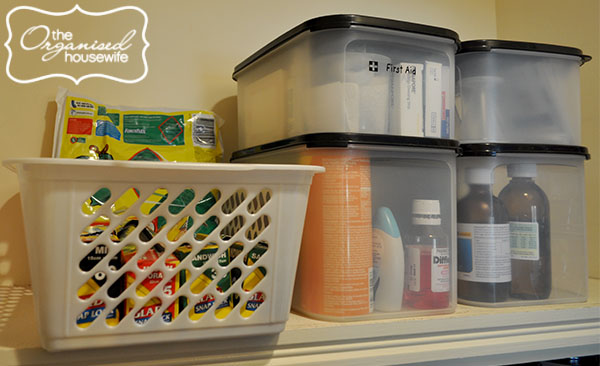 Medicines - Organise your medication, scripts, lotions and band aids so you can easily find items the next time you run to the cupboard.  
Find below a basic First Aid Kit Checklist and Emergency Contact printable to add to your medicine cabinet.
Junk Mail.  Throw out junk mail as soon as you have read it.  
Spot clean your lounge

Day 17 checklist (place in tasks divider)