This post is sponsored by Nuffnang and Masters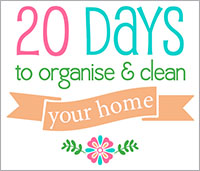 It's not too late to start!!  Subscribe to the challenge here.  Share your photos on instagram or twitter using #TOH20daychallenge.  Follow along with the discussion on facebook.

Please share your progress of the challenge below  
I have made this task to fall on the weekend as you may need a few extra hands to help you.  See fabulous 'honey to-do list' printable for you to download below.

I'd like to say thank you to Masters for sending me a gift voucher to spend in their store to help me spring clean the house.  Also a bigger thank you because one lucky readers has the chance to win a $500 Masters Voucher to spring clean an area of your home too!  All you have to do is leave a comment below (make sure you leave your email address) letting me know each of the following: 
What room needs the most help in your home
Visit the 

Masters website

 tell me what items you would like if you win
Bonus I get to style your room!
I get asked a lot if I can come and organise homes, well the bonus of this giveaway is the winner sends me a picture of their room and I can recommend what items you will need to restyle, refurbish and or refresh your space.  
The winner will be announced  on Friday 28th September. 

Patio/outdoor area- Even though I enjoy rugging up in winter, I really do love the warmer weather.  Living on the fabulous Gold Coast in Queensland the weather is always bright and warm, perfect to spend outdoors.  However outdoors does tend to get neglected during winter, I'm not a fan of sitting in the cold so our patio doesn't get much use.  I also don't spend as much time in the garden, it gets a little run down.  So last weekend we spent some time in the yard cleaning ready for BBQ's, swimming, entertaining and relaxing during the school holidays.
before
We get a lot of birds visit us and dirty the furniture and ground, so the floor usually needs a good scrub every few weeks.  I brought my hubby a Karcher Electric Pressure Washer for father's day it has great power and made the job of cleaning the patio much easier than with a hard bristle broom which usually took me a good hour to do.  While he was at it he also washed down the windows as dust seems to fall everywhere.
after
I added a bromeliad (my mum loved these plants) and the cutest little elephant to the table, making the patio feel more homely and ready for entertaining!
Gotta love my hubby when he is on a mission he doesn't stop, he also cleaned the concrete on the other side of the house because I slipped over a few weeks ago on some mud that built up under the clothes line.  The kids also play on their scooters and have games of handball out here so it was important to remove the build up so they can safely run around.
before 
after
Todays task is to clean your patio, get you ready for spring entertaining or relaxing in your space
Remove all cobwebs from roof and furniture
Clean windows surrounding patio
Clean furniture
Wipe over BBQ
Remove old leaves and blossoms from potted plants
Clean floor
Weeds – We can't neglect the outdoors, we need to declutter out here too!  I need to spend some more time in the garden, remove weeds that have taken over my vege patch, prune back a few palms, plant the frangipani cutting that is outgrowing the pot and add some potted colour.  Today's task is to spend a little time weeding and/or pruning the garden closest to your outdoor area.  Removing the weeds will allow you to relax and enjoy this area more.
I plan on visiting Masters this weekend to find some plants to add colour to the garden, some good secateurs to prune back the palms and some smaller solar lights.  I'll show you the after photo soon.
Kids Wardrobes. We have used hanging shelves for the past few years in their wardrobes, however they are falling apart, coming apart at the seams and the shelves collapsing.  I'm presuming it's the kids being rough with them.  I needed a better solution for their wardrobes and I really like how our hangers organised their clothes, a cube for PJs, undies, school pants, skirts etc.  Read more here about organising the kids wardrobe.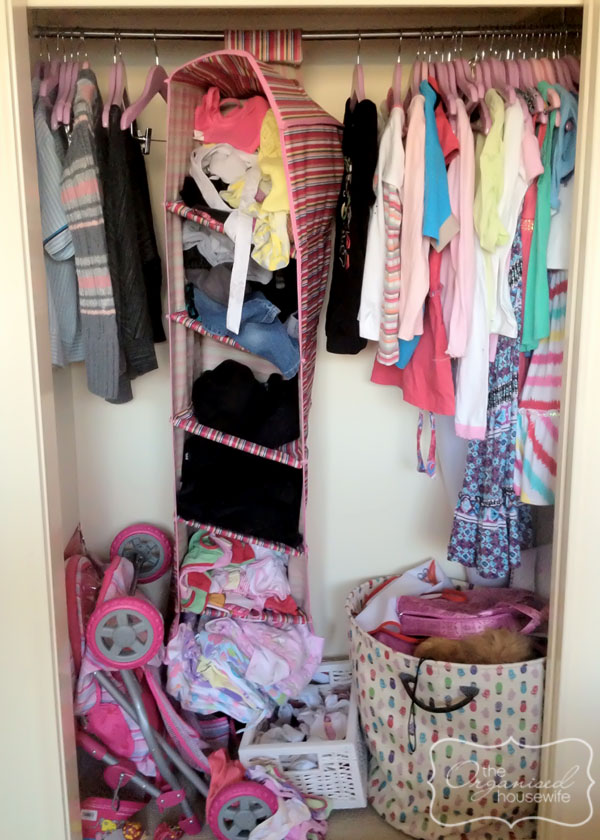 I am on a mission to find cubed shelving, that was strong enough to see my kids through to their teenage years and that would fit in their wardrobe.  While looking at Masters online I came across the ClosetMaid storage organisers, which come in a range of different sizes, 3 cubes, 6 cubes, 8 cubes, 9 cubes or 12 cubes in either White or Espresso.  After I have installed them I'll share with you all the details.
Water plants.  After you rinse out your milk bottles for recycling, fill with water and water a few pot plants.  Then put the milk bottle in the recycling.  I do this each day to a different plant, so every 3-4 days they each get watered.
Tidy outside front door, pick up leaves, remove cobwebs, shake door mat etc

Day 15 checklist (place in tasks divider)