I would like you to please forgive me, I always intend on taking photo's of my meals, however I have the worst memory and I always remember half way through eating.  I am going to try and make this a priority in the future.
I love to cook yummy scrumptious meals, I am sure I have mentioned before I am trying to make meals that are also budget friendly and possibly easy to make a double batch of (slower cooker meals are perfect for this).  We are out 2 night during the week from 4 till 7 with after school sports.  So on these day's I need to make dinner before I pick the kids up from school, this is where my slow cooker has come in very handy.  I also make alot of pasta bakes as they are easy to make and to reheat.
Here is this weeks meal plan:
(don't forget to link your meal plan up below too, or comment letting me know what you plan is for the week)
Monday – Lamb and Tomato Hotpot
Tuesday – Frozen Fish Fillets with pasta (continental pasta and sauce packets) and vegetables
Wednesday – Chicken Soup
Thursday – Less than $12 for complete meal – Donna Hay's Chicken Schnitzel with vegetables
Friday – Easy dinner from the freezer
Saturday – Lamb Chops with vegetables (inspired by My Pigeon Pair)
Sunday – Beef triangles - left over mince in freezer, puff pastry cut into 4, with egg wash over top, cook for 20min.
Baking – Cinnamon Crumble Muffins, a family favourite which disturbs me as these muffins are a packet mix.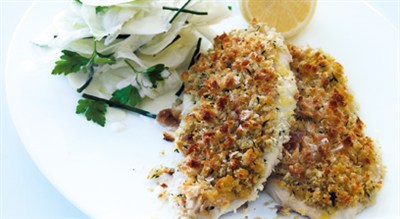 What's on your meal plan this week?