I received a question on the facebook page this week – Not sure if this has been done before but bookshelves and books? I love my books, but there's so many they are starting to stack on each other.. Would love to present them better and showcase some of my faves. By the way, where have you been all my life!! I love The Organised Housewife!! ~ Carlie
Carlie, hopefully you may find some inspiration from the images below.  

This is the bookshelf above my office desk.  
Something a little different from the normal row of books.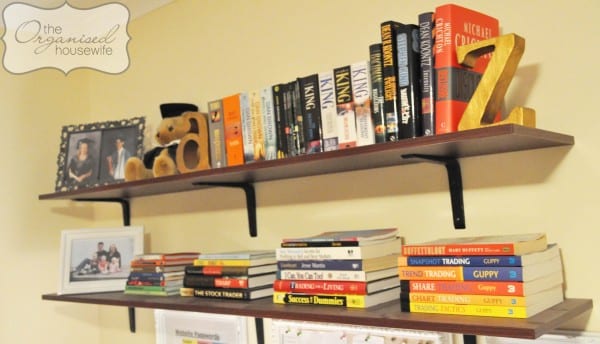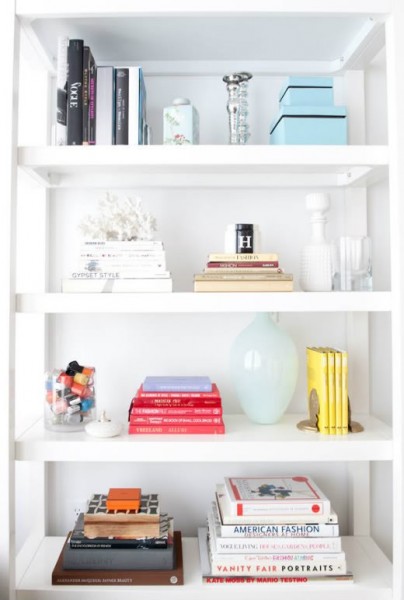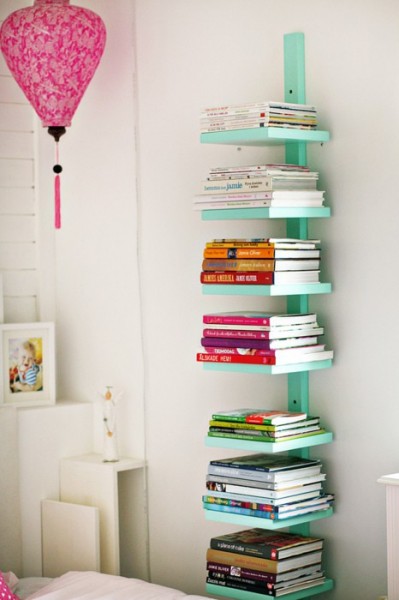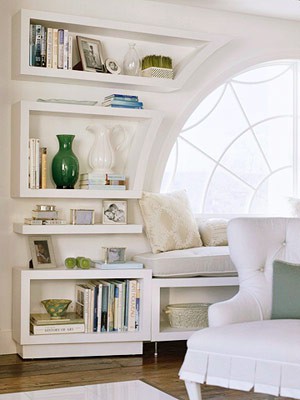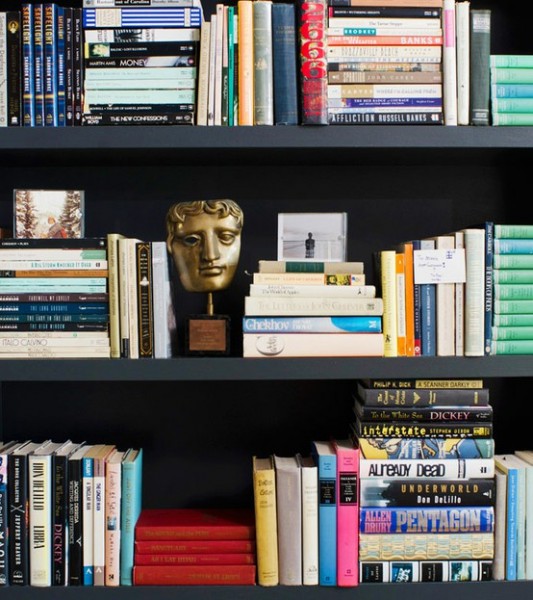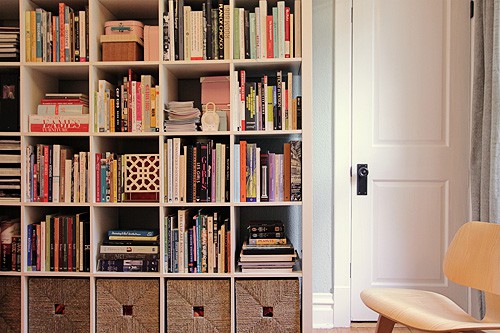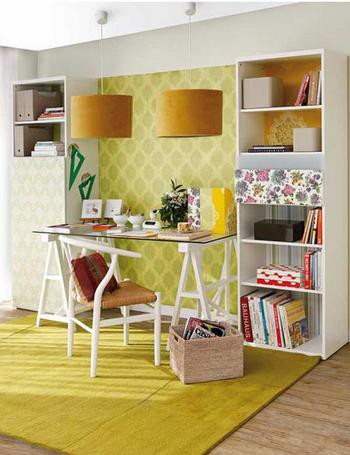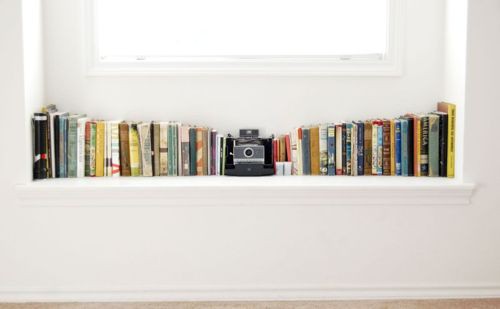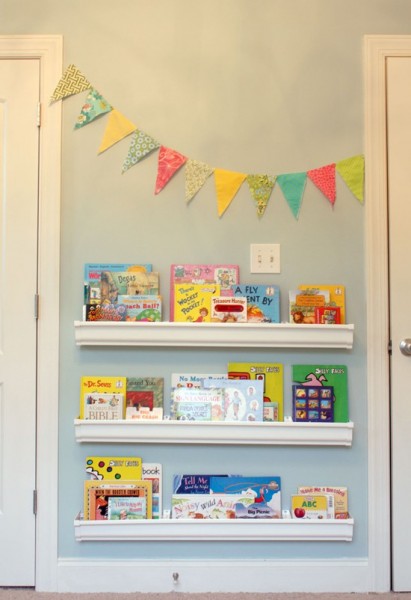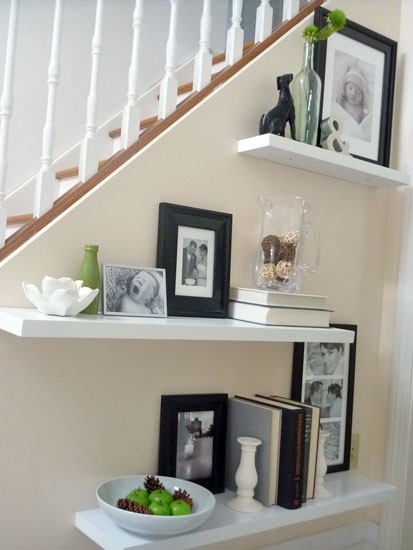 How do you stack your books?