I received my first Christmas card 2 weeks ago, yes a very eager friend!  We display the Christmas cards we receive on our blinds, looks really effective just before Christmas filled with cards.  Being the early December, we don't have many cards but here are a few to show you how we display them.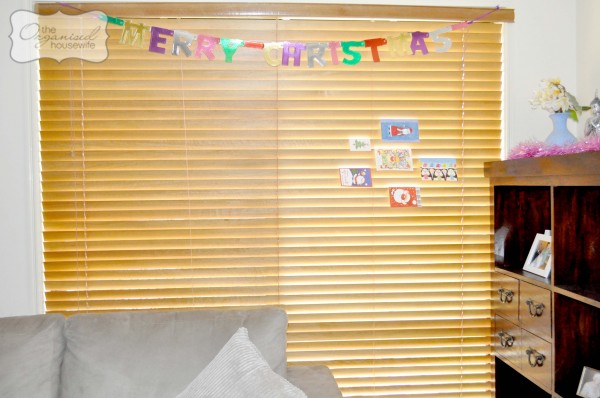 Other Christmas Card display ideas
Here are some more ideas to display your cards:
How do you display your Christmas Cards?