Create a Christmas Planner
Being that tomorrow is the first day of November, we need to start preparing for Christmas.  Over the coming weeks I will help you plan and organise to ensure you are ready for Christmas. 
1st on the list of things to do is to create a Christmas Planner.  I posted a few weeks ago about The Organised Housewife Christmas Planner, today I'll show you how to put it together. 
I am a person that needs lists, diaries and plans.  I write lists to help me remember to complete tasks, if I don't I will forget or remember when it's too late.  This planner allows me to keep everything ready and available for me to write in all my details.
I'll be referring the this planner often in my Christmas Posts, to pages such as budgeting, gifts, stocking stuffers and writing cards. Today is the last day to purchase it at the introductory price of $9.95, $5 off the regular price.    
Purchase your Christmas Planner HERE

Step 1:  Purchase a binder, I like the binders you can insert a page into the cover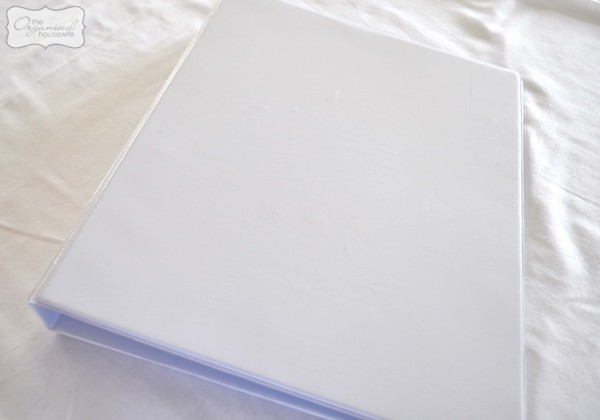 Step 2:  Add the front cover
Step 3:  Add a plastic pocket to keep your Christmas receipts handy.  This is especially helpful if you wish to return an item.  
Step 4:  Add the provided sheets 
Step 5:  Laminate and add dividers
Step 6:  Add tabs to the dividers
Step 7: Add a zip pocket at the front to hold post it notes, pens and any other items you require
Step 8:  Open the folder completely to insert spine label with ease
Step 9:  Keep your Christmas planner handy but in a place hidden from the children.
More details on The Organised Housewife Christmas Planner HERE
 What areas of Christmas do you need the most help planning?