This post is sponsored by Nuffnang and Dettol
One of the tasks in the '20 Day's to organise and clean your home' challenge was to clean your bathroom.  I showed you my shower caddy, which is really helpful to quickly grab and give the shower a good clean.  I was pleased to see so many of you loved this idea!
In my caddy I keep Dettol Power & Pure Bathroom spray, a cloth for cleaning the shower screens and a scrubbing brush.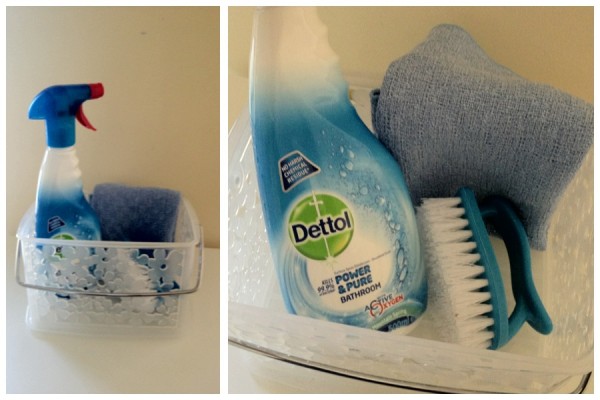 I take the caddy into the shower with me once a week.  It usually get's wet in the process of me cleaning the shower, however it's a peg basket so the water drains out easily.  I leave the caddy in the shower until it's dried and then put it back into the laundry for next time.  If I had enough room under our bathroom sink this would be the perfect place to keep it.  
During the challenge I was asked about the scrubbing brush and many people also thanked me for the idea of using a toothbrush to get into hard to reach and stubborn areas.  Here are a few suggestions on items that can be used with your bathroom spray cleaner.
Rag
Sponge
Kitchen scrubbing brush
Scourer (not the green variety as you don't want your grout to turn green)
Old toothbrush
Scrubbing brush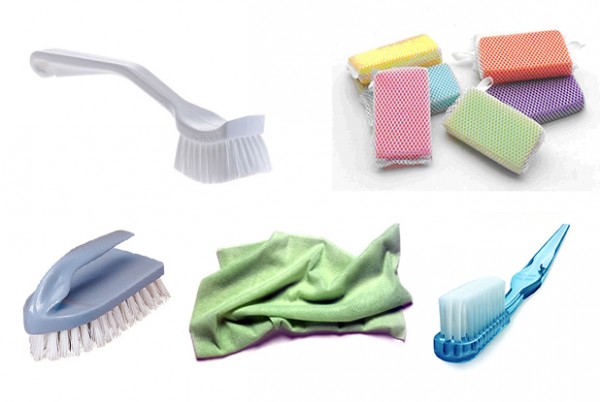 The New Dettol Power & Pure harnesses the power of its active oxygen formula to penetrate and dissolve tough grease and soap scum while the active ingredient breaks down into water and oxygen, leaving no harsh chemical residue behind and as it is from Dettol you can trust it kills 99.9%* of germs.  *Such as Salmonella.
The new Dettol Power & Pure range  is available in two formats, a Multipurpose Spray for Kitchen messes with an Oxygen Splash fragrance, and a Bathroom spray, ideal for removing tough soap scum. Available in Fresh Mountain Spring Fragrance.
Giveaway