The Organised Housewife Christmas Planner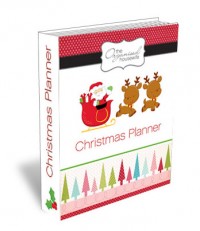 It is the time of the year to start planning to ensure the holiday season runs smoothly and at a relaxed and organised pace. 
I have created a Christmas Planner which will help you organise your Christmas, from writing Christmas cards, purchasing gifts, remembering traditions to meal planning on Christmas Day.      
This planner is available for you to download, print to then be placed in a binder.   Regular Price:  $14.95

This 45 page planner includes pages such as:
Front Cover and Spine label • Checklists • To-do lists • Calendars • Guest lists • Christmas budgets • Christmas card lists • Gift lists for family and friends • Online gift purchases • Advent and stocking gift lists • Baking plan • Meal plan • Note your favourite memories and traditions • Travel itinerary • Packing checklist • plus many more.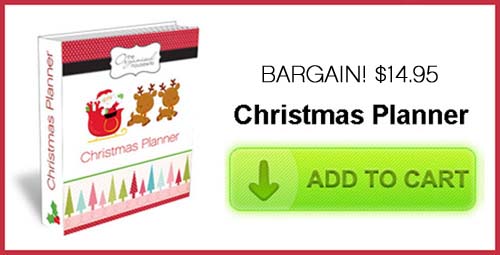 What People Are Saying About The Christmas Planner
"This looks so amazing thank you for this! Christmas is my favourite time of year but there is always so much going on and to keep track of. This is going to help me be organised and stay on track this year! I love how pretty and Christmassy it looks too"
Kate – Puddles and Gumboots
 "I can't wait to print it out (in am it is only 1am so bit later in the am!!!) I just had a quick look at it. AMAZING. I am just today trying to organise if we might travel for xmas etc so love all those extra things packing and not forgetting phone charges etc. Well done great effort I will be quickly embracing this tool. So very glad for your blog! Keep up the great work. I even started decluttering the toys today and also tackled my daughters craft area. "
Reader – Annette