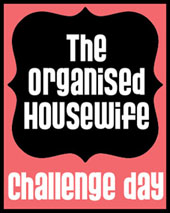 Congratulations to Alicia, you have won  Handprinted Elephant Softies RRP$23.95 from Project Patches, this is such a super cute prize, hope you love it!!
With Christmas and school holidays around the corner, soon you will be buying snacks and yummy Christmas goodies.  So i'm sure you'll love this weeks challenge. 
Thankyou to Clare from Project Patches for a beautiful prize giveaway this week. 
THE CHALLENGE:
Do you shop and buy random products thinking you will use them one day but just don't get around to it….I challenge you to create a weekly meal plan using all these items to make extra room in your pantry/freezer for all the Christmas/holiday food. 
Have a look through your pantry/freezer and take note of food items you can use to create more room.  Do you have too many can's of tomato's, cake mixes, taco shells, baked beans etc.
Create a meal plan, (you can use this FREE PRINTABLE MEAL PLANNER) using the items you found in the pantry/freezer.
Simply use these items during the challenge week.
Follow the entry conditions.
THE GIVEAWAY:
Clare from project patches is giving away 1 x Handprinted Elephant Softies RRP$23.95.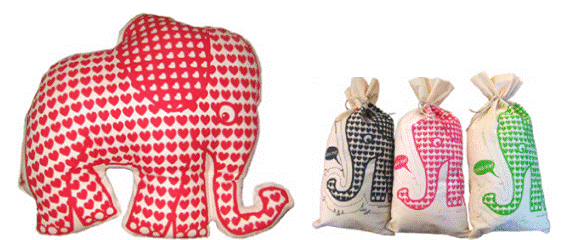 How cute are these super adorable and educational sewing kits. All fabric, stuffing and instructions are included. Perfect for even the most inexperienced sewers they can be sewn by hand or on a sewing machine.  How great would this be to make as a Christmas gift, or even give to a young girl that is learning to sew.  
Measure 27cm wide completed. Available in Pink, Green, Black & Red. 
About Project Patches 
Project Patches aims to 'Inspire Creativity' by creating and supplying hand-printed fabrics, panels & craft kits and items to get you creating something unique.  We aim to supply unique craft panels and items 
Facebook Page – www.facebook.com/project.patches 
Website – www.projectpatches.com 
Have a look at Clare's store filled with great products ranging from Calendars for 2011 to rubon's and wall decals. 
HOW TO ENTER:
Complete the challenge. 
Like – Project Patches Facebook page, don't forget to tell her The Organised Housewife sent you!
If you don't have Facebook, your task is to email me kat@theorganisedhousewife.com.au advising 'I have completed The Organised Housewife challenge' in the subject.
Leave one comment only on the challenge blog post advising:
you have completed the challenge
Liked both facebook pages
and tell me what items you used from your freezer/pantry and what you made with the items.  Eg.  can tomatoes = Beef Casserole.
Remember:
if you are commenting as anonymous please leave your contact info in case you win.
Please remember ONE post only. Duplicate posts will be removed.
I won't reply until after the challenge so I don't muck up the random.org winner pick.
Winner will be chosen on Wednesday, 24th November 2010 at 12:00pm (QLD time). Any entries received after this time will not be considered. Open to Australian residents only. Winner will be chosen using random.org. Winner will be notified via email.  I will also announce winner at the top of this post