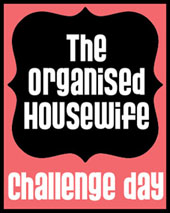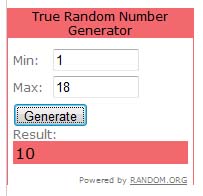 Congratulations to Kristine, you have won an ENJO pack from Jenny, enjoy!!
I love this challenge.  I had a cupboard full of unused old cleaners that I had been meaning to throw away.  I either purchased them and used once, they didn't do their job efficiently, or I found a better product, any which way they made their way to the back of the cupboard taking up space, that could have better uses. 
This week Jenny, independent ENJO consultant is sponsoring our challenge.  ENJO's range of microfibre gloves and cloths provide a safe, effective alternative to harmful chemical cleaning in the home, and with a small amount of water, gives you a better clean with no harmful chemical fumes or residues, and no going through bottles of chemicals to get washed into our waterways or countless cloths or sponges that end up in our landfills. ENJO's range last on average for 2.5 – 3 years and can save you hundreds of dollars on chemical cleaners and sponges, as well as saving you time on your cleaning and most importantly, save yours and your family's health. By hosting a demo in your home, you and your guests can see the benefits and effectiveness of ENJO for yourselves, and hosts can earn ENJO products for free. If you live in the Melbourne area please give me a call on 0428 115 733 or email jenenjo@gmail.com for more details on seeing ENJO in action or to book your own demo.
 THE CHALLENGE:
Grab a bag, fill it with all your old unused cleaners from the kitchen, laundry, bathrooms, garage, shed etc.
Don't empty bottles down the drain, this is hazardous.
For chemicals that are labelled 'Poison', 'Caution', 'Warning' or 'Danger, dispose of them in the hazardous waste bin at your local rubbish tip.
Other cleaners such as those you use in the kitchen, laundry and bathroom can be thrown into your outside household bin.  Remembering to keep them out of reach from children.
THE GIVEAWAY:
Prize on offer from Jenny is:
a bottle of method go naked dishwashing detergent (made from naturally derived ingredients, gives a clean, streak free clean with no residues, colour and perfume free for those with allergies and sensitive skin)
a grey ENJO bamboo teatowel (absorbent, naturally occurring anti bacterial qualities so that it doesn't harbour mould and bacteria) and;
a bottle of method sweet water foaming handwash (gentle alternative to soap and antibacterial washes, chemical free, great for those with sensitive skin).
HOW TO ENTER:
Complete the challenge. 
Like – Jen's ENJOon Facebook, don't forget to tell her The Organised Housewife sent you!
If you don't have Facebook, your task is to email me kat@theorganisedhousewife.com.au advising 'I have completed The Organised Housewife challenge' in the subject.
Finally, leave one comment only below advising you have completed the challenge and 'likes' and tell us how many cleaners you have thrown away.
Remember:
if you are commenting as anonymous please leave your contact info in case you win.
Please remember ONE post only. Duplicate posts will be removed.
I won't reply until after the challenge so I don't muck up the random.org winner pick.
Winner will be chosen on Wednesday, 10th November 2010 at 12:00pm (QLD time). Any entries received after this time will not be considered. Open to Australian residents only. Winner will be chosen using random.org. Winner will be notified via email.  I will also announce winner at the top of this post.