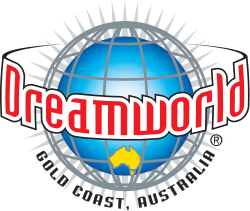 I have lived on the Gold Coast all my life, growing up visiting the beautiful beaches and fun-filled theme parks. The first time I can remember visiting Dreamworld was when I was 14, I then spent a day there for my 16th Birthday with my friends and had fun date days there with my hubby before kids.   I had an absolute blast at Dreamworld everytime.  
A few years ago we purchased annual passes for our family as they had a fantastic kids area and we were totally into the Wiggles, we couldn't pass up the wonderful Annual Pass deal they had.  It was the best money we spent, the excitement in the kids eyes at all the ride and the characters, it was always a time of pure fun and laughter.  
As expected the kids have had a hard time after loosing their Nannie, it's really hard for them comprehend how it happened so quickly, which is hard to explain. I have 3 kids and each of them are grieving differently.  We have had so much going on these past few months, I wanted to find something that we can all do as a family out of the home away from the computer, to see those smiles back on my kids faces.   
I remembered that our time at Dreamworld was so much fun, so I got some World Passes.  World Pass Holders get unlimited entry into Dreamworld and Whitewater World until 30th June 2013.  Honestly they are fantastic value for locals or if you are visiting try the Holiday World Passes with unlimited entry for 21 days.  We will be spending quite a bit of time there through the school holidays I am sure!   
We loved the new Madagascar Madness  and Shrek attractions.  Po's Kung Fu Garden will be opening late 2012, which my karate kids are looking forward to.  
It's like a jungle in there!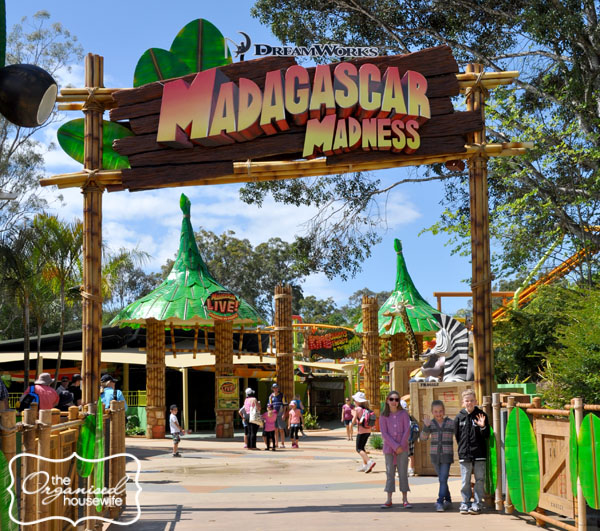 We were invited by Dreamworld to see a preview screening of the new Madagascar 3 movie in the Dreamworld Cinema.  I have really enjoyed all the Madagascar movies, the characters are so loveable and the music so catchy we were singing it all day.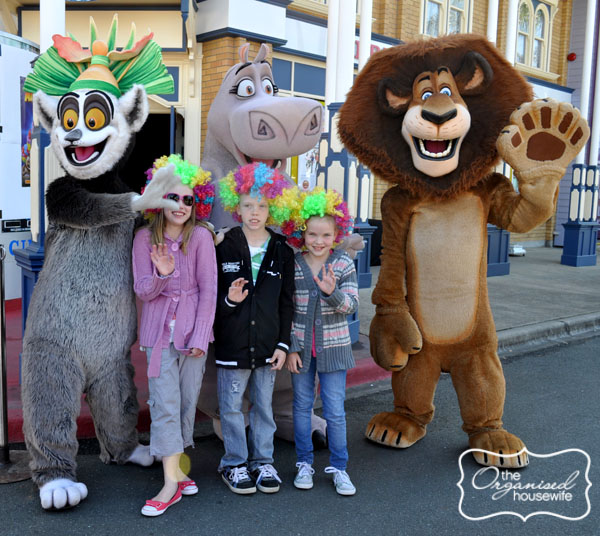 This area caught us off guard, they squirt water, it was sooo funny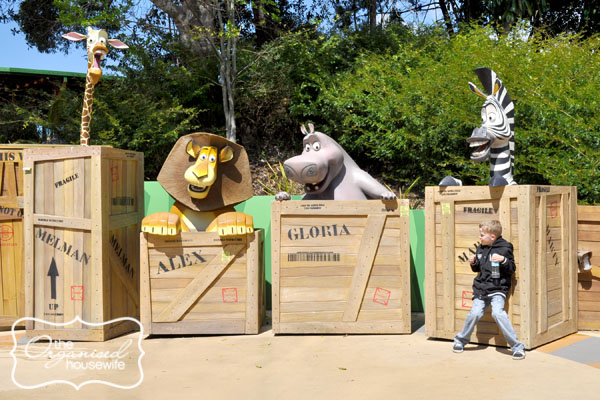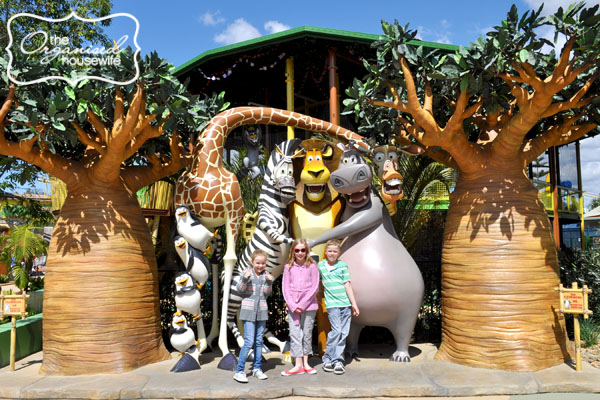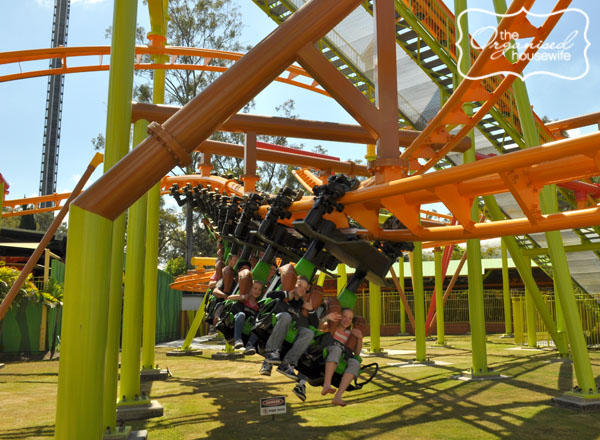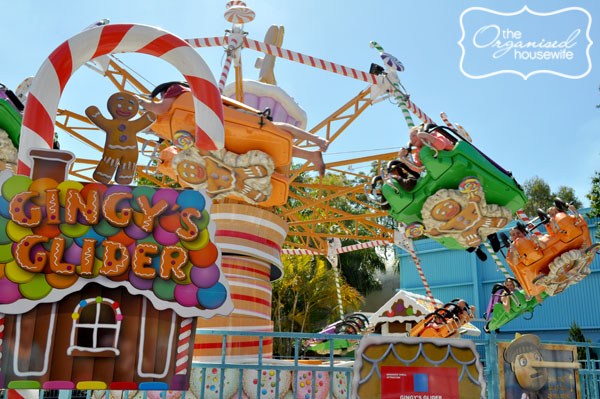 Ooh and can't forget the rides that spin around…. and around…. and around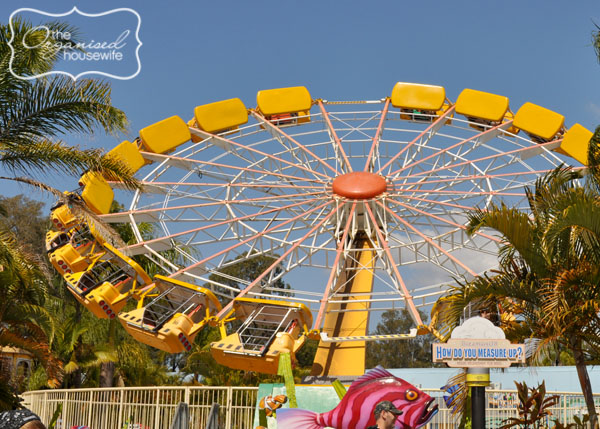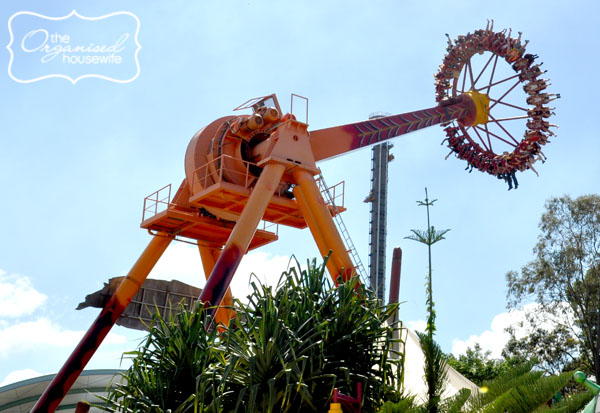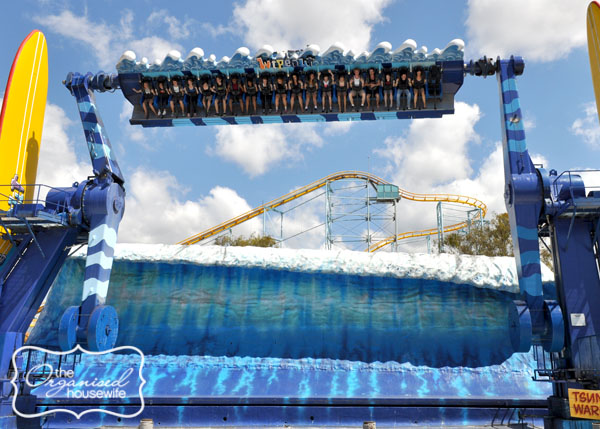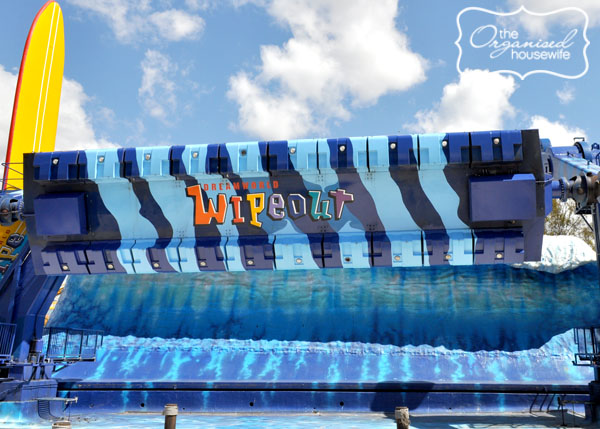 Time for home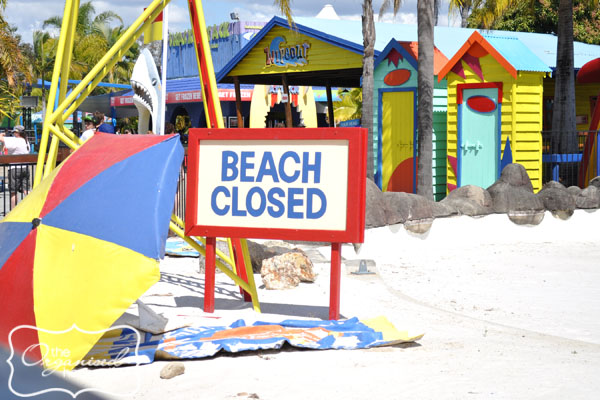 Find more details here about Dreamworld.
If you are visiting the Gold Coast don't miss an opportunity to view Surfers Paradise from the SkyPoint Tower.  During the school holidays (22 Sept – 5 October) between 10am to 12pm you can enjoy high-tea while the kids spend time crafting with Dorothy the Dinosaur.