Prior to my kids starting prep I found some great tracing fonts to help them with their handwriting.  This helped them to learn their  name and make a start on the rest of the alphabet.  This was a great beginning step, however once they started school they needed to learn the new Queensland Cursive style.  I found a font the QCursive font, typed up the alphabet in word then printed for them to use as direction with their homework.    
I have bundled together a selection of fonts which may help you to create something to help your child.  Click on the links under each image to download a particular font.  These step by step instruction may help to to on how to install fonts.  
I spent quite awhile trying to find the fonts for all states of Australia, however I couldn't find any free versions for you…sorry. 
Fonts:  Trace  |  Trace font for kids  |  Jardotty  |  National First Font Dotty  |  National Primary Dotted  |  Print Dashed  |  Dashed Line  |  Learning Curve Pro  |  LMS Spelling Bee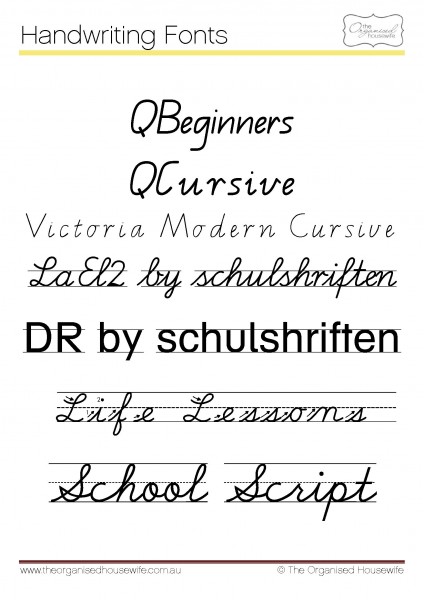 Fonts:  QBeginners (Qld Font)  |  QCursive (Qld Font)  |  Victoria Modern Cursive  |  La El 2 by Schulshriften  |  DR by Schulshriften  |  Life Lessons  |  School script
More great resources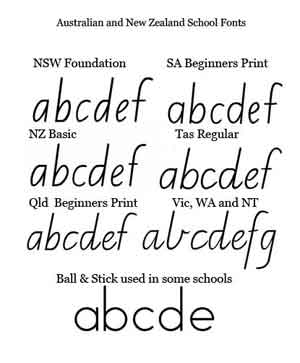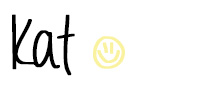 Love these ideas? Sign up for updates....It's FREE!