This is a fantastic graphic showing different way's to tie shoe laces, who knew there were so many stylish ways.  Great talking point for kids starting a new school. I usually tie as H shows.  Some of these would look really funky with multicoloured laces (but our school is black laces only).  

 Step by step instructions can be found at Funny Buburuza (image credit)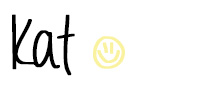 Love these ideas? Sign up for updates....It's FREE!