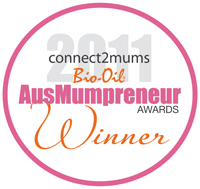 The Organised Housewife blog started in August 2010, upon which it grown to become a great resource for 'homemakers' to come for tips, ideas, product reviews and advice on how to organise, clean, maintain, meal plan, create routines and new habits within their homes.
A product review, giveaway or advertising on The Organised Housewife is an effective way to bring attention to your product or service.
Important Numbers
My readership is continuing to grow on a daily basis:
over 580,000 page views in one month
We currently have 61,000+ followers on facebook
1,972 twitter followers
8,960 pinterest followers
4,500 RSS & Email Subscribers
over 6,000 newsletter subscribers
over 17,000 daily task subscribers
Advertising
I offer sponsored ad space to help with domain, hosting fees and the time away from my family I spend on running the blog.  Showcase your business (big or small), blog or brand on The Organised Housewife blog, daily task emails or newsletter.
Please note, I reserve the right to reject advertisers if they do not suit The Organised Housewife blog, community or conflict with my shops products or other advertisers.
Please email me if you have any questions.
Product Reviews
I accept products for review that I know will be of interest to my readers.  I will not recommend a product I do not like, you will receive a fair and honest review.  Please complete the form below and we will forward you some more information
Product Giveaways
Giveaways to readers are always appreciated and this is a proven avenue to create awareness of your business and or product and gain more facebook traffic.  Please complete the form below and we will forward you some more information

Contact Form
Please use the contact form below to request further information or a media kit.  I would like to know a little about your business, please add this into your message.